by Giselle Angeles
Giselle Angeles is a Peruvian 3D artist and art director
based in New York. Her work explores digital worlds, immersive experiences, installations, 3D animation,
and creative design.
︎ https://giselleangeles.com
/
︎ @fragmatista
Fantastic Flowers is an explorative approach to nature that is generated with different 3D digital tools. This project shows a surreal interpretation of the natural beauty provided by the shapes and textures of nature itself.

Fantastic Flowers es una aproximación exploratoria a la naturaleza que se genera con diferentes herramientas digitales 3D. Este proyecto muestra una interpretación surrealista de la belleza natural proporcionada por las formas y texturas de la naturaleza misma.

11x15"




Choose from 20 or 50 copies


11x17" or 8.5x11"

Includes file setup (if desired), paper and continental US shipping

Choose any 2 colors (metallic gold excluded) Check our inks here.

After purchase, email your artwork to printing@secretrisoclub.com

If you are preparing your own files, please send 2 pdf files clearly labeled with the color for printing and a color reference file.


*Print results will be different than digital files - this is the beauty of riso!
Original
Riso printed in 2 colors
color separated files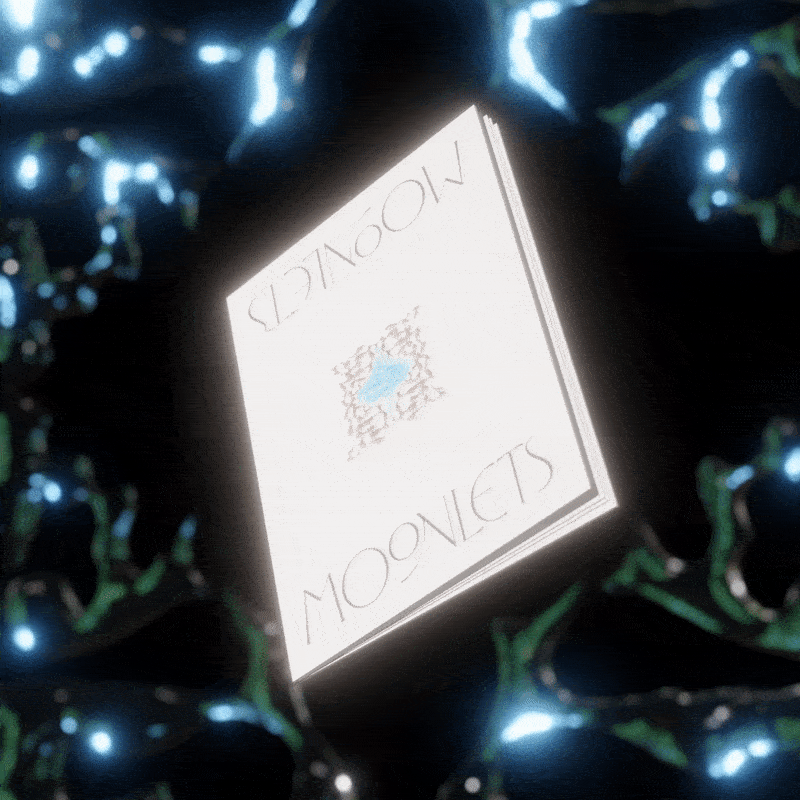 by eunhae yoo and Gonzalo Guerrero
Moonlets is an ongoing collaboration between eunhae yoo and Gonzalo Guerrero that repurposes amulets as portals through which to connect to our homes, cultures & identities. We're presenting a zine with the amulets as well as the physical objects.


"Among the diverse shared experiences of immigrants, the feeling of disconnection from their land, people & culture often exists simultaneously alongside an enigmatic yearning. The physical removal from our homelands – either by choice or involuntary circumstances – has broken or inexplicably altered a link to a part of the self that is irreversible. The search for meaningful connections and shared understanding serving as inspiration, this project repurposes amulets as portals and ritual objects. Portals allow us, through dreaming, to access our core identities – re-establishing and reclaiming memories of the people, the land, the environment, and the culture that have become all too distant.



24 Pages
7x9"
Published by Secret Riso Club
3D Illustrations by eunhae yoo
W Type Foundry x Secret Riso Club
Collab Type is a compilation of the world's largest collaborative typeface. It was created by around 266 participants from over 30 cities in 3 different iterations of workshops facilitated and designed by WTFoundry.

CT it is not a perfect typeface given its analog design methodology.
It is an experimental typeface, highly display, for short texts or headlines. WTF_CollabType is a free download font for non-commercial use.



144 Pages


Size: 5"x7"



Published by Secret Riso Club
Illustrations & designed by Gonzalo Guerrero
Collab Type was designed by
W Type Foundry
team.
1st edition
New York
2022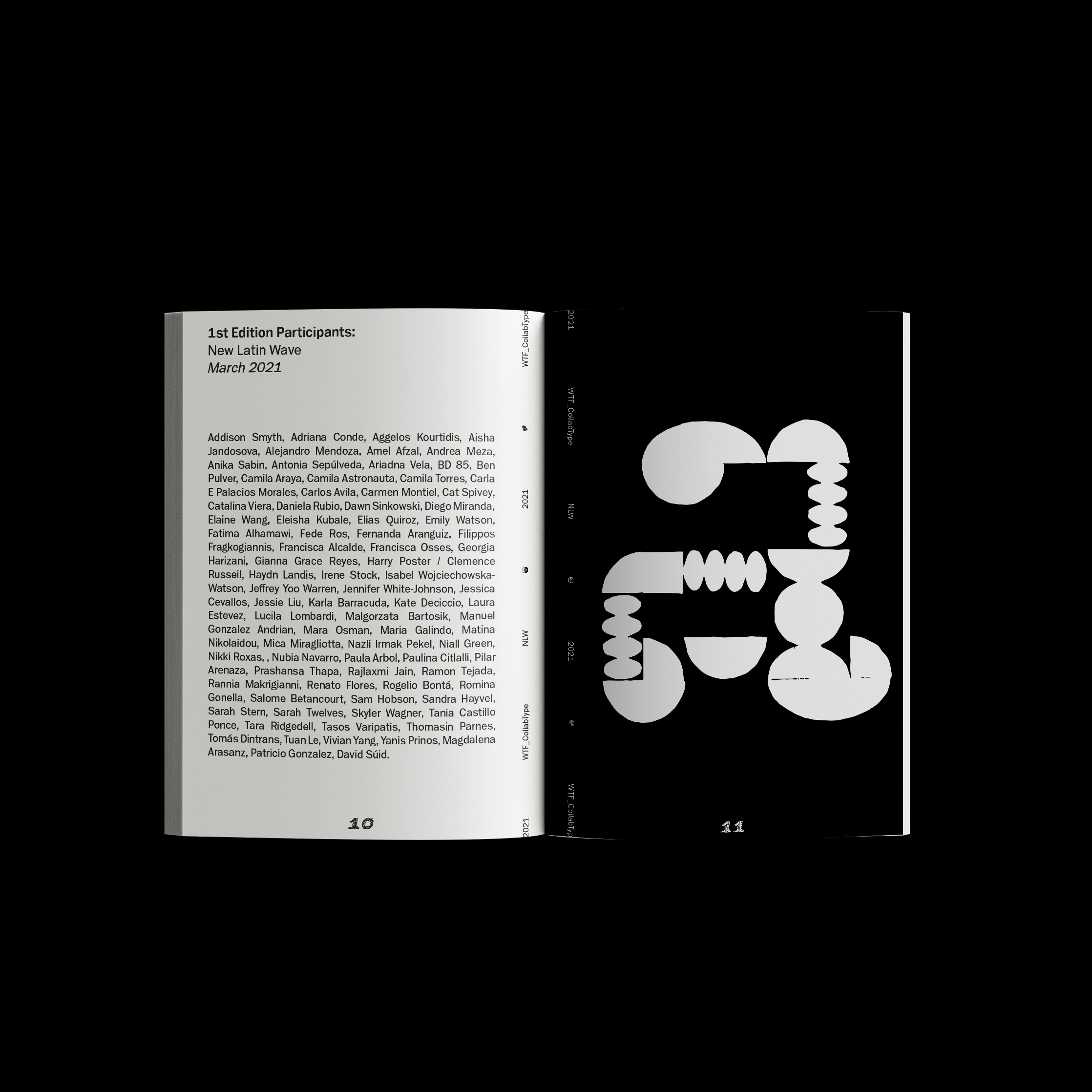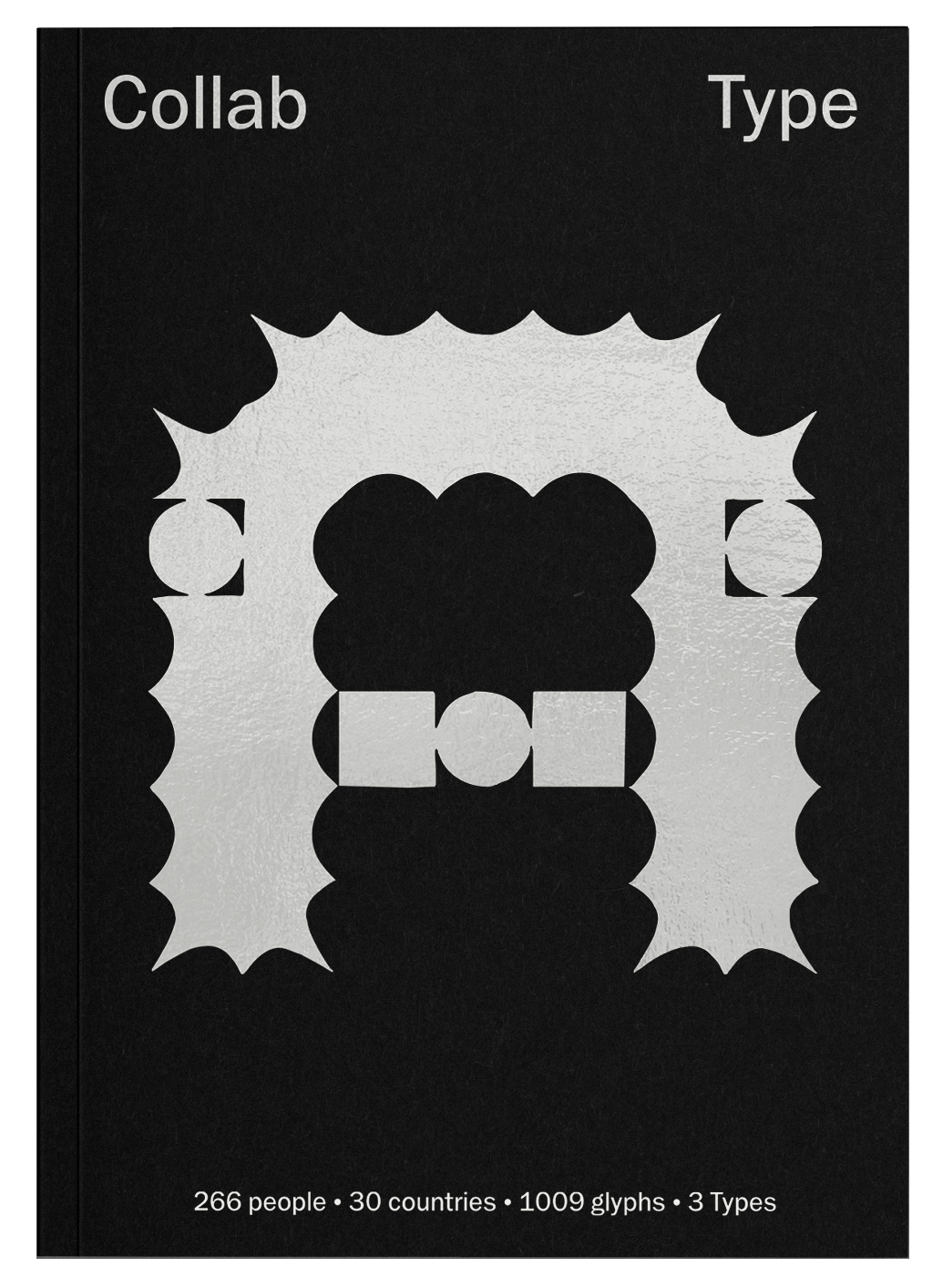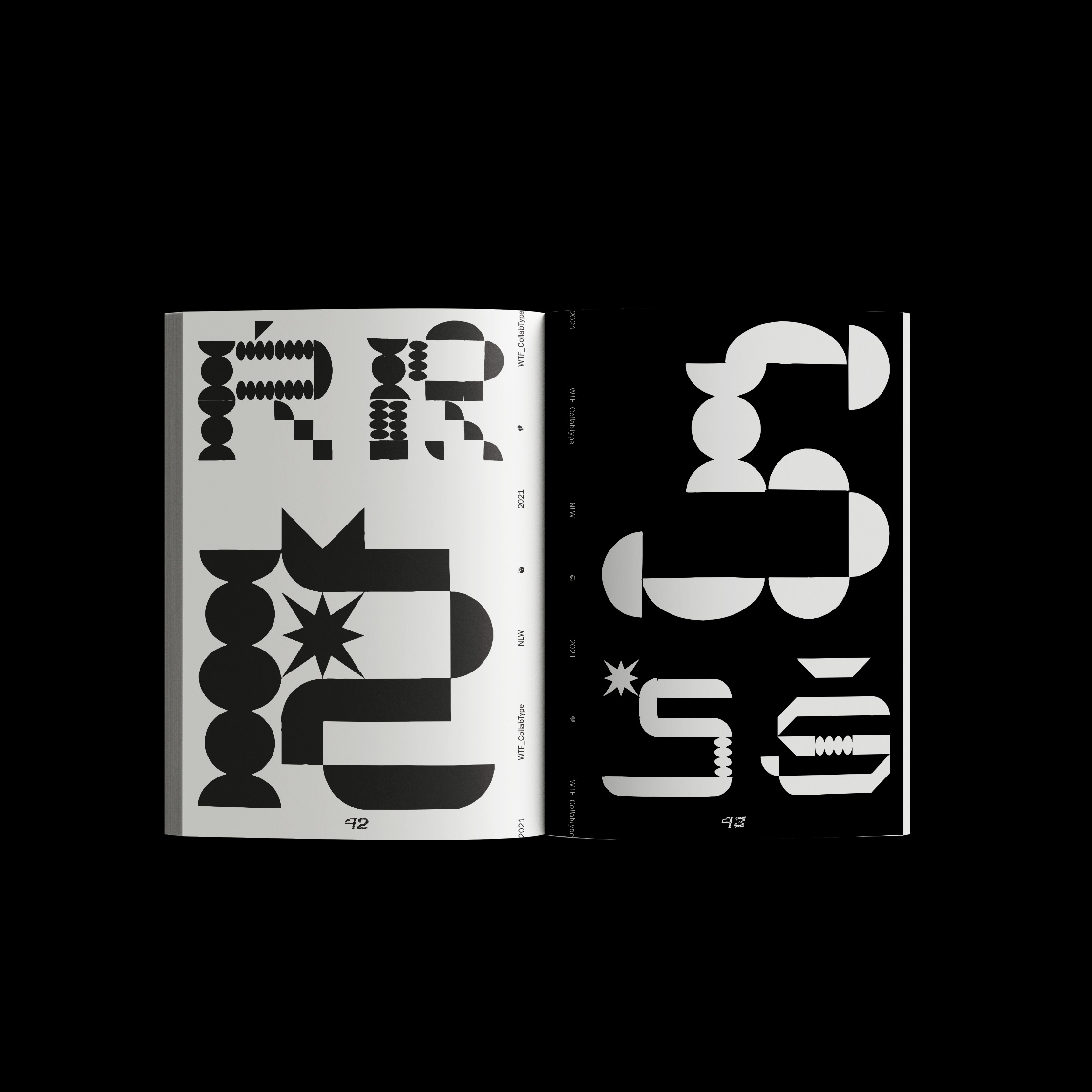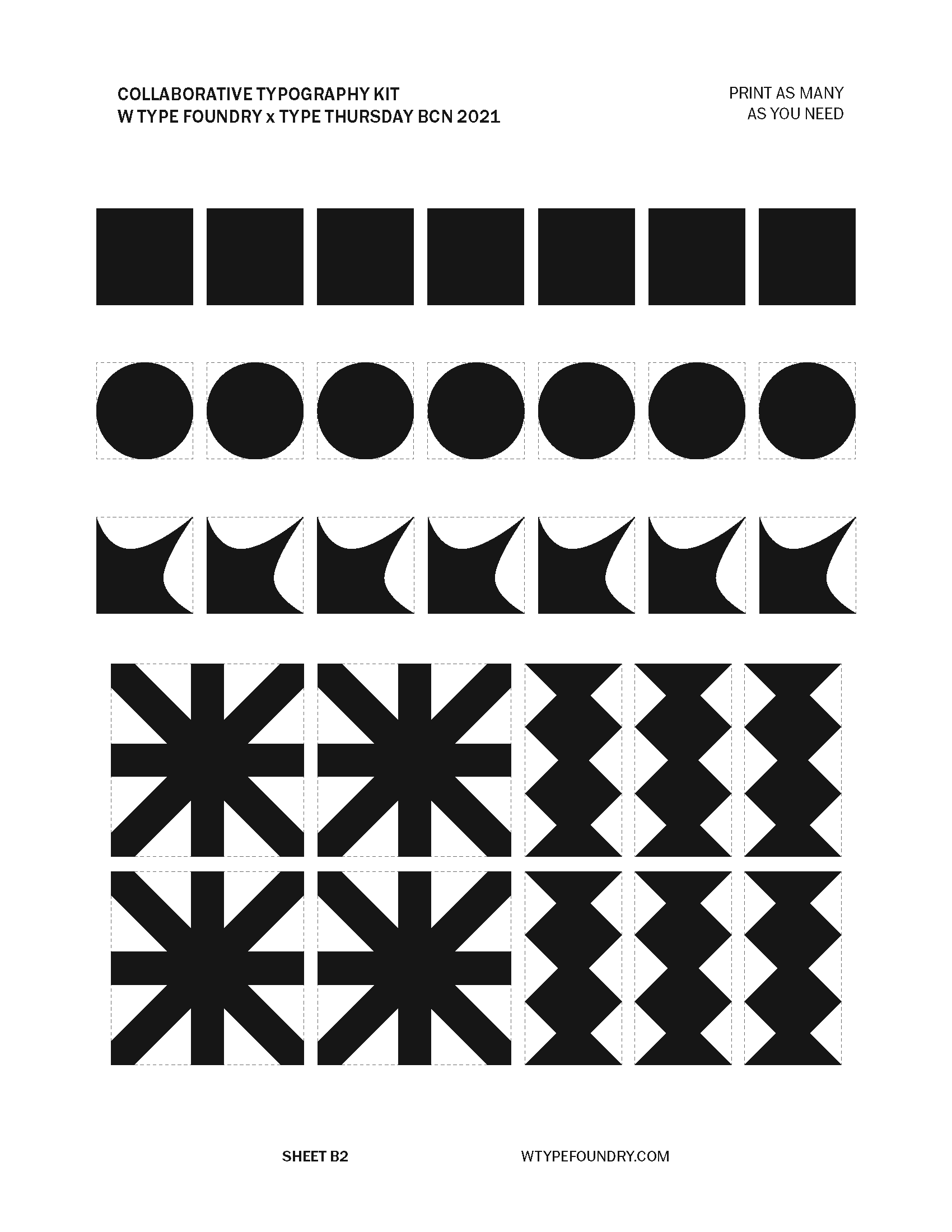 Participants:

︎︎︎New Latin Wave Marzo 2021


Addison Smyth, Adriana Conde, Aggelos Kourtidis, Aisha Jandosova, Alejandro Mendoza, Amel Afzal, Andrea Meza, Anika Sabin, Antonia Sepúlveda, Ariadna Vela, BD 85, Ben Pulver, Camila Araya, Camila Astronauta, Camila Torres, Carla E Palacios Morales, Carlos Avila, Carmen Montiel, Cat Spivey, Catalina Viera, Daniela Rubio, Dawn Sinkowski, Diego Miranda, Elaine Wang, Eleisha Kubale, Elias Quiroz, Emily Watson, Fatima Alhamawi, Fede Ros, Fernanda Aranguiz, Filippos Fragkogiannis, Francisca Alcalde, Francisca Osses, Georgia Harizani, Gianna Grace Reyes, Harry Poster / Clemence Russeil, Haydn Landis, Irene Stock, Isabel Wojciechowska-Watson, Jeffrey Yoo Warren, Jennifer White-Johnson, Jessica Cevallos, Jessie Liu, Karla Barracuda, Kate Deciccio, Laura Estevez, Lucila Lombardi, Malgorzata Bartosik, Manuel Gonzalez Andrian, Mara Osman, Maria Galindo, Matina Nikolaidou, Mica Miragliotta, Nazli Irmak Pekel, Niall Green, Nikki Roxas, , Nubia Navarro, Paula Arbol, Paulina Citlalli, Pilar Arenaza, Prashansa Thapa, Rajlaxmi Jain, Ramon Tejada, Rannia Makrigianni, Renato Flores, Rogelio Bontá, Romina Gonella, Salome Betancourt, Sam Hobson, Sandra Hayvel , Sarah Stern, Sarah Twelves, Skyler Wagner, Tania Castillo Ponce, Tara Ridgedell, Tasos Varipatis, Thomasin Parnes, Tomás Dintrans, Tuan Le, Vivian Yang, Yanis Prinos, Magdalena Arasanz, Patricio Gonzalez, David Súid


︎︎︎Type Thursday Barcelona Mayo 2021


Abril Cicchiello, Aitor Conde, Ana Gabriela Bo, Ana peña, Andrea Buendía, Angelina Sánchez, Angelo Muckenhein, Anna Nichyparovich, Aryna Ladutska , B. Benedicto, BD85, Bianca Milea, Camila Vilches , Carmen Alcaide, Carmen Bahia , Caro Salinas, Clare Lagomarsino, David ramos, Dayane Santos, Eleftheria Zagka, Ellen Jonsson, Emilee Seymour, Filippos Fragkogiannis, Florentina Lupiz, Formula London, Georgia Harizani, Giulia Boggio, Gladys Stella Maris Bordin, Hernan Raffo, Holly Jones , Ian Patrick , Ignacio Gaete, Ignacio Sekul, Iliyana Nalbantska, Isabella Perrotat Menconi, Jennifer Gonzalez, Jennifer White-Johnson , Ji Hikkshi, Joaquin Maciel, Johanna Schwarzer , Joshua Duttweiler, Juan Ortega, Julio Acuña, Julio Sanchez, Karla Varela, Kat McCord, Katherine Francisca López Jaque, Katherine San Martin, Laura Heer, Leandro Triana , Lionel Rodriguez, Livia Danielli Cara Pereira, Lucila Lombardi, Magdalena Derosas, Ma_gorzata Bartosik, Manuel Gonzalez Andrian, Marcos Morales Cruz , María Laura Olcina, Mariana Mora, Marios Antonopoulos , Marisa Fulper Estrada , Matina Nikolaidou , Maxwell George, Milena Barbeito Alvarez, Muur, Natalia González, Natalia Ramirez, Noëmie Savall, Patricia Samudio Salinas, Paulina Citlalli, Rana Wassef, Rogelio Bonta, Romina Julieta Gonella, Sabrina Hörberg, Salomé Betancourt, Sam Hobson, Sandra Garcia, Sandra Valeria Morales Cortés, Sarah Lilliman, Sebastián Marchant-Savignones, Sofía Valenzuela, Tamara Segura, Thais Delogo, Valentina Silva, Virginia Andronikou, Yuedi Lyu, Bana Arasanz, David Súid, Patricio Truenos. Proyecto realizado gracias a la invitación de Type Thursday


︎︎︎Best Wishes Italic Enero 2022


Addison Smyth, Aitor Conde, Alberto Molina, Alessandro Crippa, Alexandre Delasalle, Alma Breun, Ana Peña, Andrea Buendía, Andrés Vega, Anika Sabin, Anna Nichyparovich, Arianna Ravioli, Atanas Giew, BD85, Belén Arce, Ben Rumble, Bianca Milea, Camila Alarcón, Camila Araya, Camilo Jorquera, Carlos Callejo Meruelo, Carlos Candray, Carolina Velasco, Cassidy Wall, Cathy Rodgers, Clémence Russeil, Dania Ardiles, Dannia Ardiles Vilches, David Sun, Dawn Sinkowski, Elias Quiroz, Emilee Seymour, Enzo Araya, Fernanda Aránguiz, Filippos Fragkogiannis, Francisco Cabrera, izzwann shah, James Parrillo, Jean-Christophe Bouthillier, Jessica Gracia, Joaquin Maciel, John SkylerJohnson-Wagner, Jorge Lopez Tristan, Jose Maulen, Juan Ortega, Karla Barracuda, Kat McCord, Kathleen Foster, Katrín Helgadóttir, Konstantinos Stamatis, Leo Calderón, Léo Madore, Louis-Philippe Bélanger, Mar Lemus, Marcela Aguilera, Maria Rousounelou, Marios Antonopoulos, Matina Nikolaidou, Mauro Andrés, Meesh Strauss, Miguel Hernandez, muk monsalve, Nancy Bernardo, Natalia Ramirez, Natalie Mavrota, Nenney Ochoa, Nishma Barajas, Noëmie Savall, P A, Paulina Citlalli Zarria Severino, Pavlos Lavithis, Peter Roeleveld, Pola Małaczewska, Ramón Lozano, Rana Wassef, Ricardo Figueroa, Rou Contreras Salinas, Sabina Roman, Sofia Vardevanyan, Sofía Valenzuela, Tamara Segura, Tamara Marcia Martel, Tarix Sepulveda, Tsvetislava Koleva, Tuan Le, Ubaldo Ortiz, Veronika Papadopoulou, Véronique Meloche, Virginia Andronikou, Wiz Wzar, Xavier Belho Cortizo, YI YI, Zevy Blokh, Bana Arasanz, Patricio Truenos & W Type Foundry.