W Type Foundry x Secret Riso Club
Collab Type is a compilation of the world's largest collaborative typeface. It was created by around 266 participants from over 30 cities in 3 different iterations of workshops facilitated and designed by WTFoundry.

CT it is not a perfect typeface given its analog design methodology.
It is an experimental typeface, highly display, for short texts or headlines. WTF_CollabType is a free download font for non-commercial use.



144 Pages


Size: 5"x7"



Published by Secret Riso Club
Design by
W Type Foundry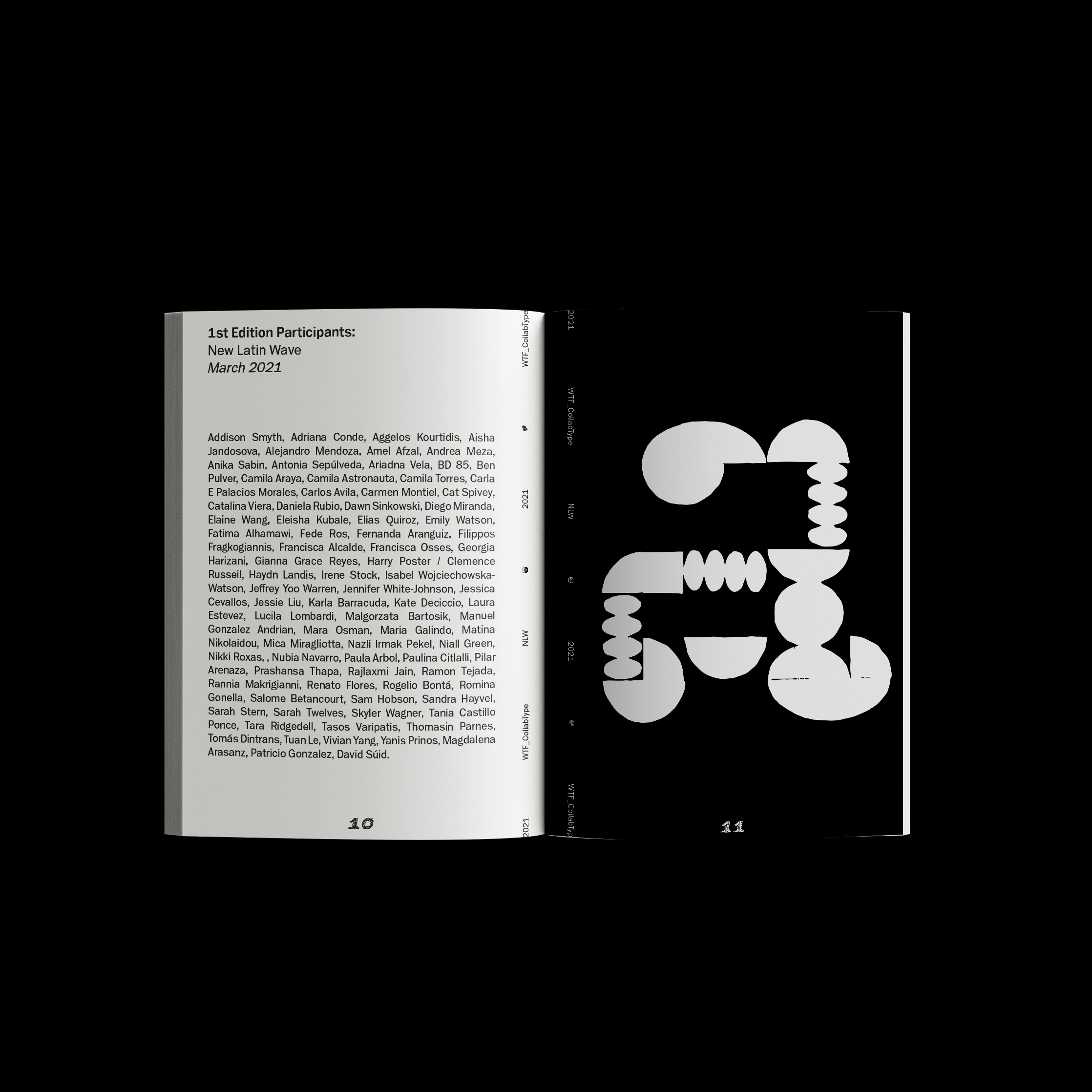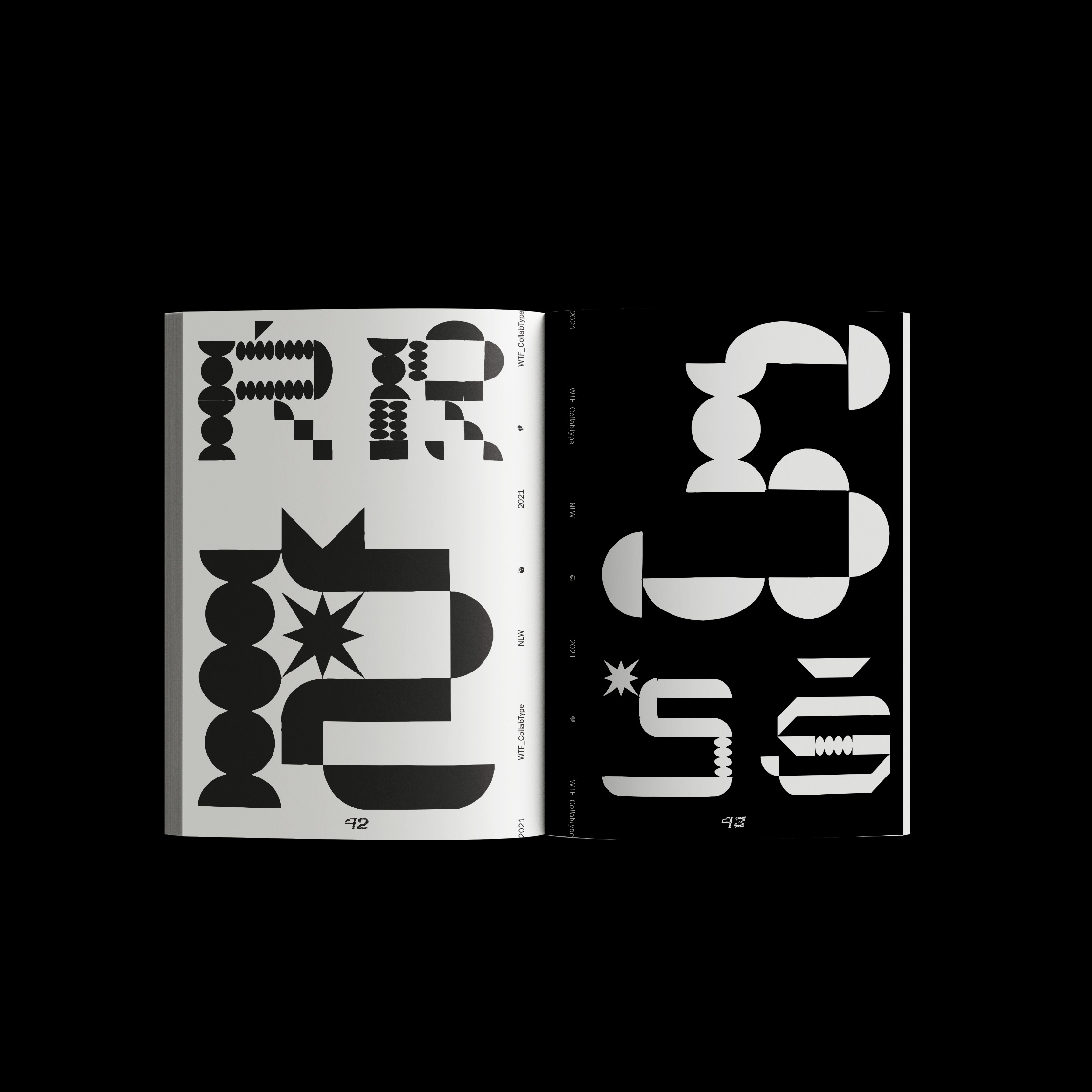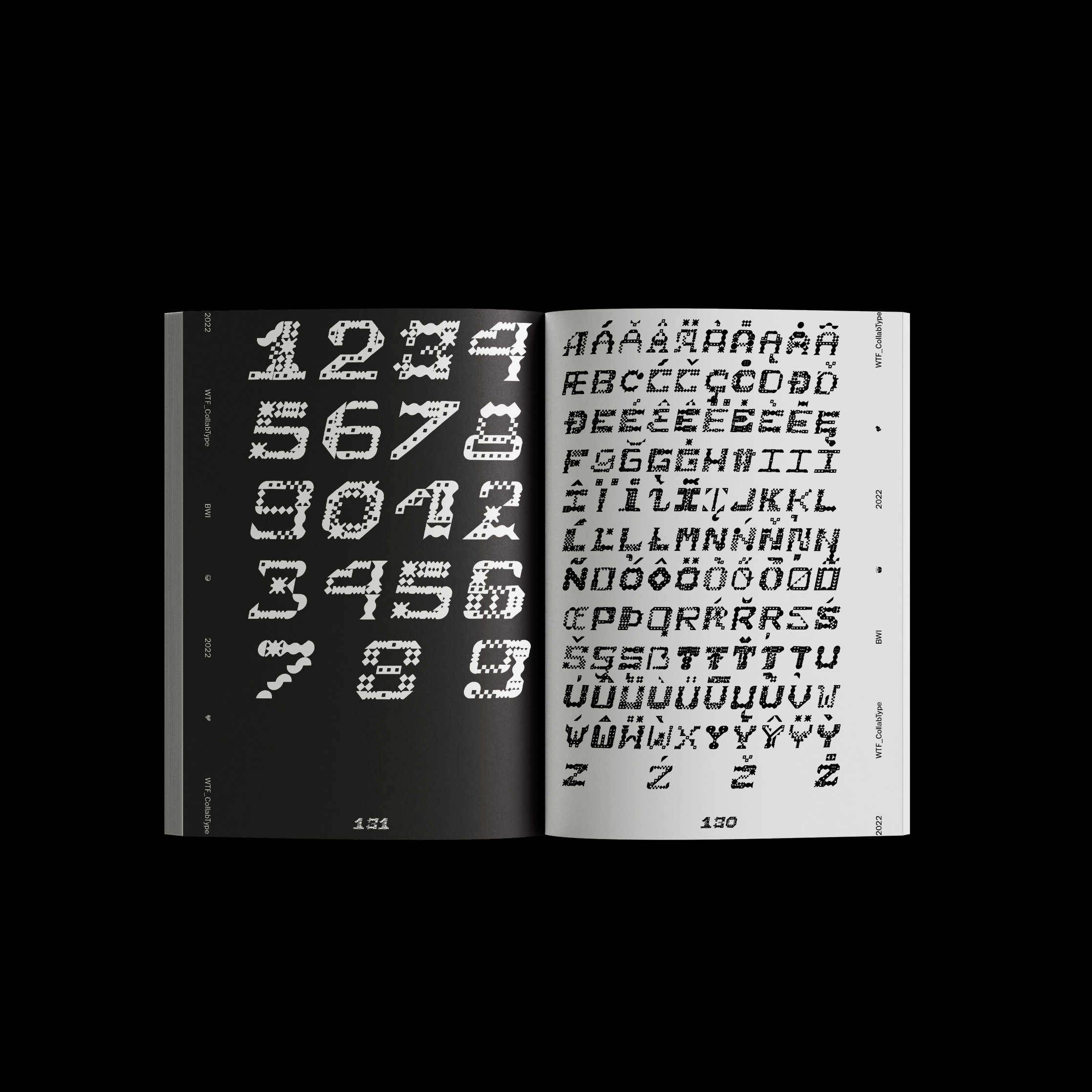 Designed by handshake
Printed by Secret Riso Club
Collaboration with
Handshake
a graphic design duo based in Valencia, Spain. With an emphasis on printed matter, they design and execute publications, visual identities, websites, packaging design, apparel, and photography for clients in very diverse fields, either at a large or small scale.
Size: 11x17"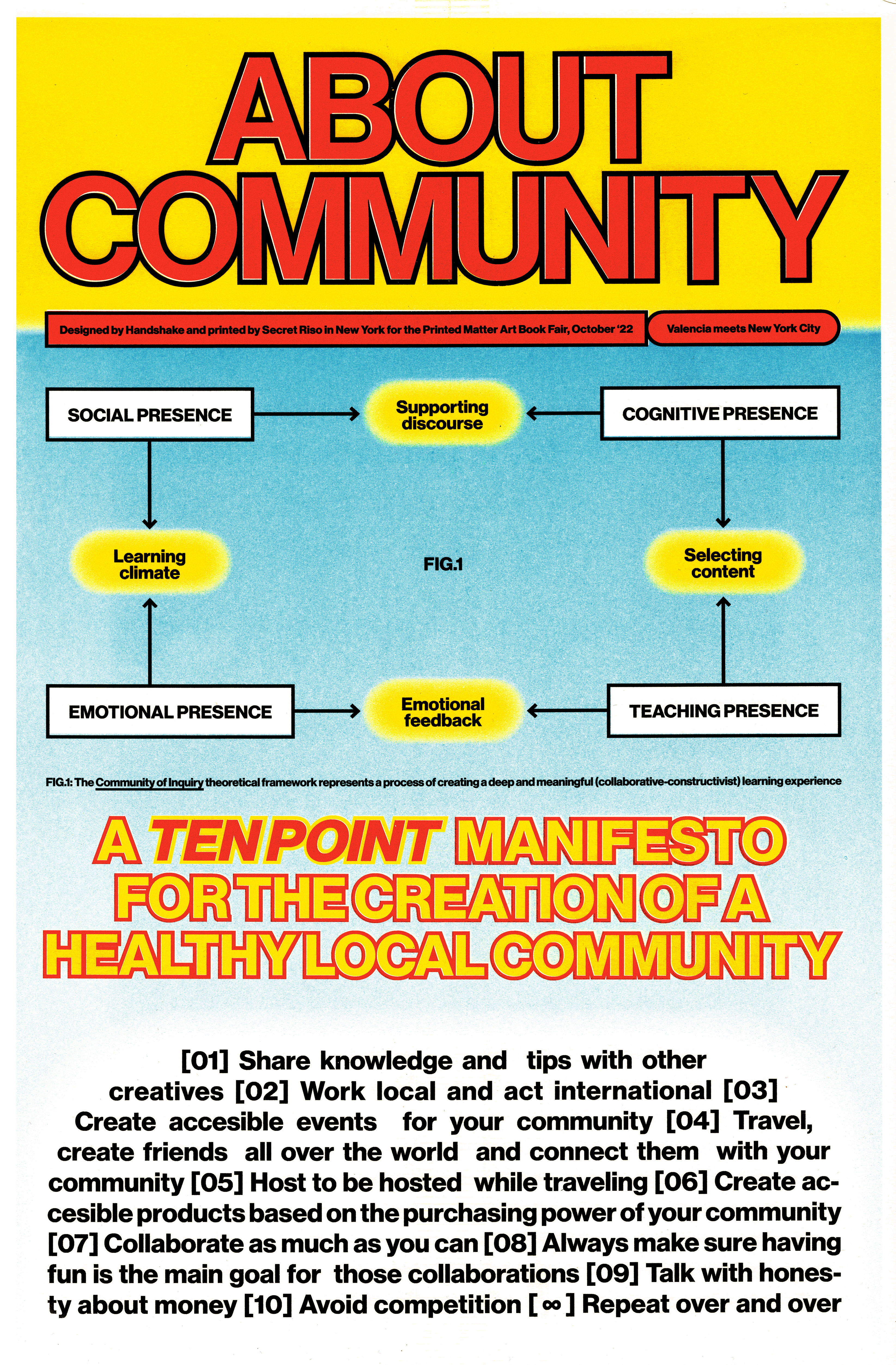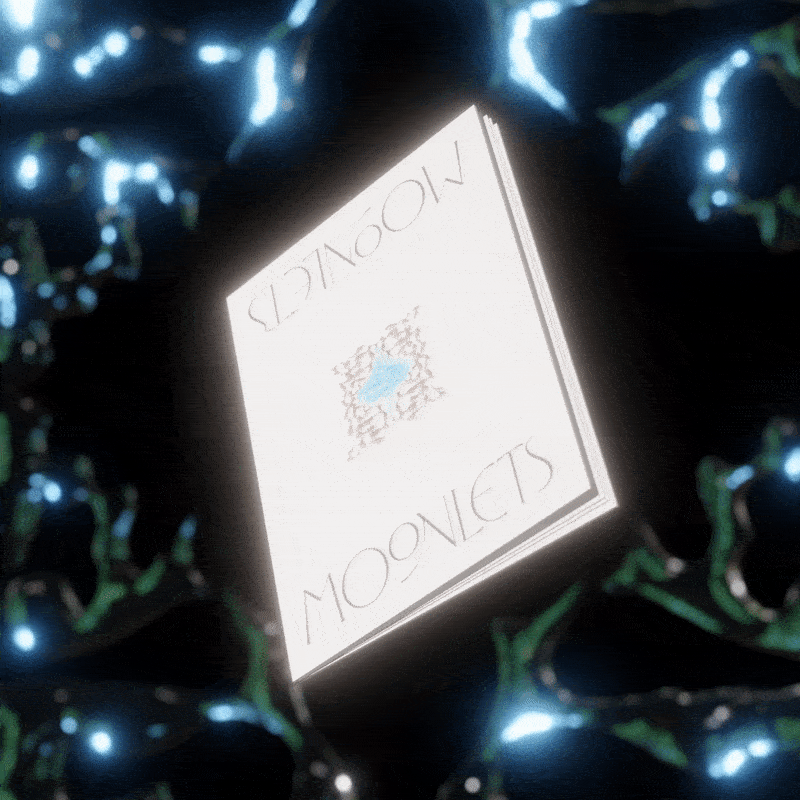 by eunhae yoo and Gonzalo Guerrero
Moonlets is an ongoing collaboration between eunhae yoo and Gonzalo Guerrero that repurposes amulets as portals through which to connect to our homes, cultures & identities. We're presenting a zine with the amulets as well as the physical objects.


"Among the diverse shared experiences of immigrants, the feeling of disconnection from their land, people & culture often exists simultaneously alongside an enigmatic yearning. The physical removal from our homelands – either by choice or involuntary circumstances – has broken or inexplicably altered a link to a part of the self that is irreversible. The search for meaningful connections and shared understanding serving as inspiration, this project repurposes amulets as portals and ritual objects. Portals allow us, through dreaming, to access our core identities – re-establishing and reclaiming memories of the people, the land, the environment, and the culture that have become all too distant.



24 Pages
7x9"
Published by Secret Riso Club
3D Illustrations by eunhae yoo
By Xena Brar & Max Martuscello
Printed by Secret Riso Club
Do you remember flowers? Birth? Terror? Unimaginable pain? Rejection? Friendship? Intagible worlds?

So do others.

Prepare to read and then live laugh love.



5x8"



52 pages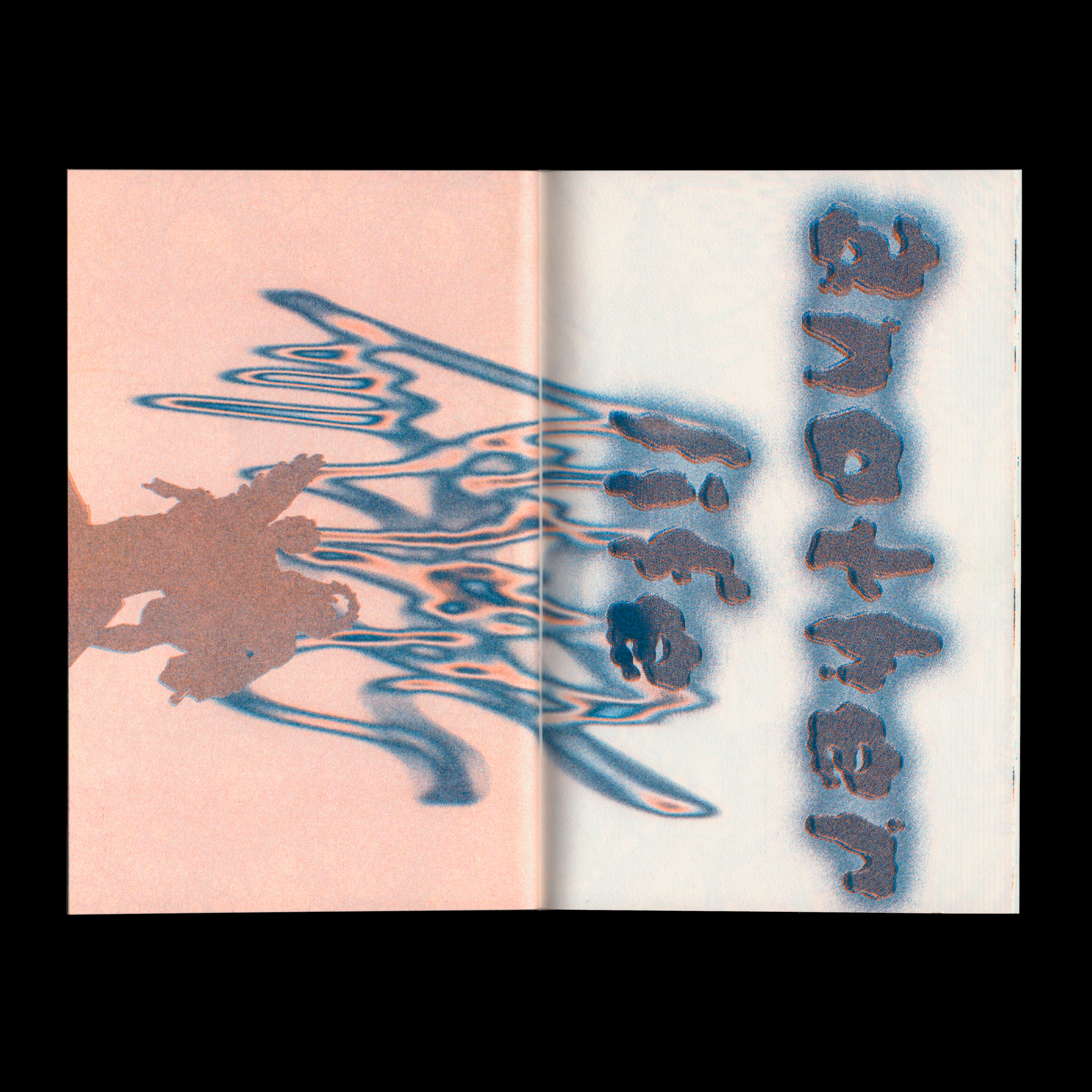 Photography by Rubén Montesinos
Printed by
Club del Prado
Published by Handshake Books
In the summer of 2019, I traveled with my sister and father to Zanzibar, a small island northeast of Tanzania. It was my father's 60th birthday, and my sister and I gave him the trip. The experience was very beautiful, especially to see how a society with far fewer resources lives with values strongly rooted in nature and its traditions.
– Rubén Montesinos
A compilation of photographs of letterings and signs of African shops on the island of Zanzibar, Tanzania. Edited by Handshake and
Club del Prado
. A project by Rubén Montesinos, printed in three-color risography by Mateo Barbuzzi in Buenos Aires in January 2021.
8"X11"/ 24 pages / 3 inks