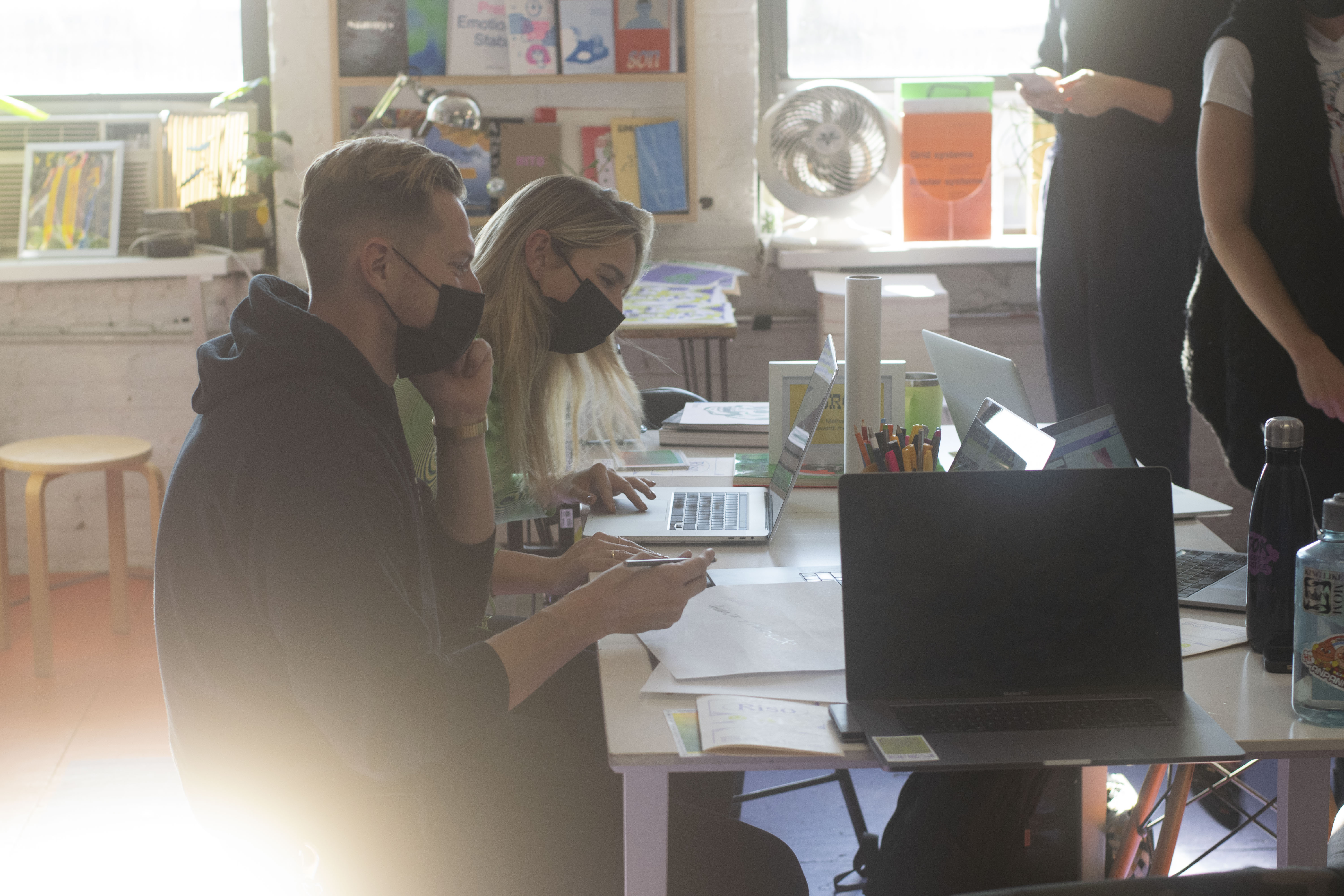 WORK EXCHANGE

People of all ages, experience, education, background, and economic status are encouraged to apply! We welcome anyone who wants to learn more about riso printing, running a small business, and creative practice.



We offer work exchange programs in 3 different areas. Participants will come to our studio in Bushwick once a week to assist and learn for a 4-6 month period. Our normal working hours are 1-7, Monday through Friday, but we are flexible with working hours in order to accommodate a range of schedules (remote option also available!). In order to apply, we ask that participants propose a project they would like to develop over the course of the work exchange. We will guide, assist, and help implement your project with our resources.
To apply, please email us a CV and a portfolio of your work (if applicable), the area you're interested in as well as a brief description of a project you'd like to implement (this doesn't need a fully-formed idea at this stage). We will follow-up with and interview candidates on a rolling basis.
Each domain can include (but isn't limited to!):

Printing Press / Zine Publishing
Pre-press (file set-up, color separation,paper selection, test printing)

Riso printing on our MF-9450 machine

Binding & finishing (coil binding, perfect binding, saddle stitch, collating, trimming)

Poster printing
Arts Administration
Community outreach and support

Workshop scheduling

Social media

Stock tracking systems and management

Newsletter writing

Developing and maintaining wholesale accounts

Writing website copy

Event planning
Graphic Design
Asist design projects

In-house assets

Website updates

Social media assets

File preparation for riso/digital printing