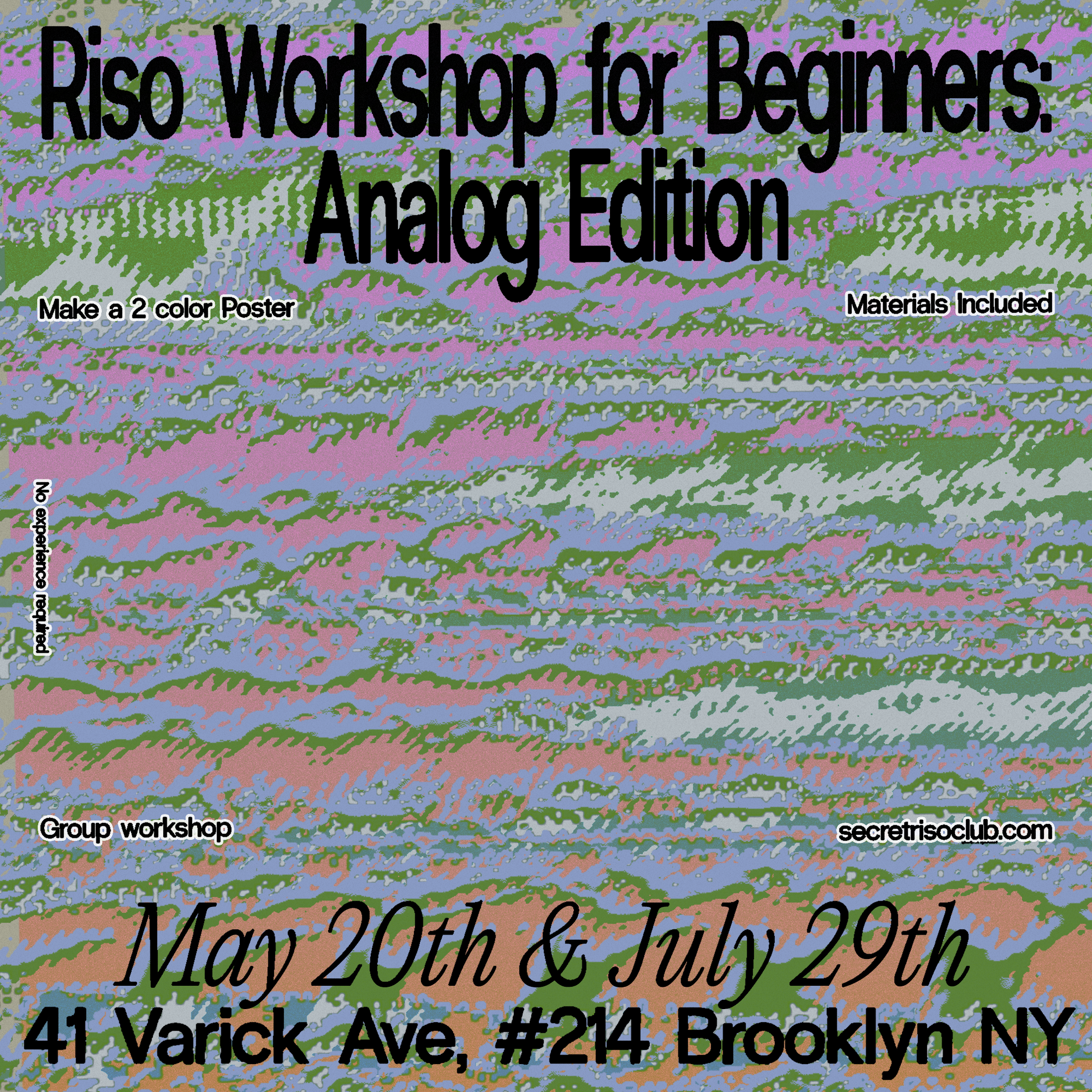 Riso Workshop for Beginners: Analog Edition
Group Workshop

Group Workshop

Two Dates:

May 20th &
July 29th

︎ Start Time: 1pm
Duration: 3-4 hrs
Are you ready to use your hands, create with others and learn about riso? This workshop takes a hands-on approach to the riso process.


What you'll do:
In this workshop, open to participants of any level but geared towards those with no experience, we will learn the basics of risograph. Materials will be supplied for participants to create their own 2 color poster by experimenting with paper cutouts - learning about knockout and overlapping. We will explain the process of risograph printing and show how 2 color inks can be combined to create a range of new colors.

What you'll take home:
Participants will walk away with 10 copies of a 2 color poster (11x17") of their own design.


All materials included.

Please arrive on time, we cannot accommodate participants later than 15 minutes.