RISO BASICS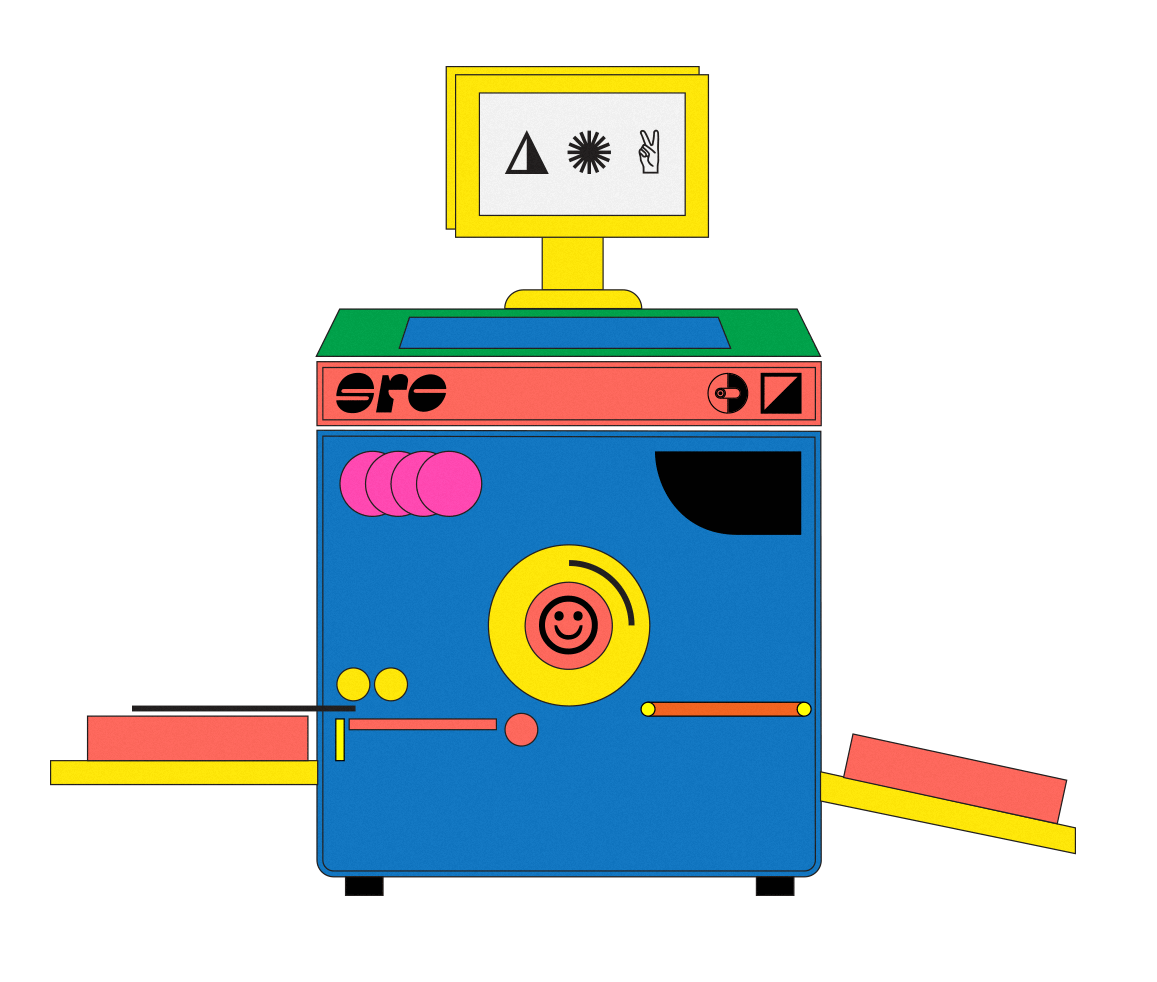 Risograph involves a process similar to that of screen printing. The original image is scanned on the machine or sent as a file and burned onto a master copy, which is then wrapped around a print drum. Rotating at high speed, the drum pushes the ink through the screen and onto the paper as it passes through the machine. Here at Secret Riso Club, our Riso machine is a MF9450 two-colour in one- pass.

---
What Is Riso?

Risograph printers were designed and released in Japan in the 1980s as a way to print efficiently and economically. Still used by small to mid-size organizations, artists and designers have adopted riso printing for its unique, vibrant and paint-like aesthetic. Speedy, efficient and eco-friendly, risograph printers employ a process similar to screen-printing with stencils and layers of ink.

The original is scanned through the machine and a master is created, by means of tiny heat spots on a thermal plate burning voids (corresponding to image areas) in a master sheet. This master is then wrapped around a drum and ink is forced through the voids in the master. The paper runs flat through the machine while the drum rotates at high speed to create each image on the paper.

Stencils are designed especially for each drum and cannot be used on another drum. Multicolored prints are produced by switching out the drums, overprinting, and again running the paper through the RISO! One color or two are printed at a time.

---
We currently stock 12 colors: black, red, blue, yellow, green, fluorescent pink, violet, orange, light lime, fluorescent orange, aqua & gold . These colors can be blended to make new colors by layering and altering % of opacity.
*Gold ink has an additional cost.
︎︎︎Downloadour color book inks
here
︎︎︎
︎︎︎Download Riso color swatches here︎︎︎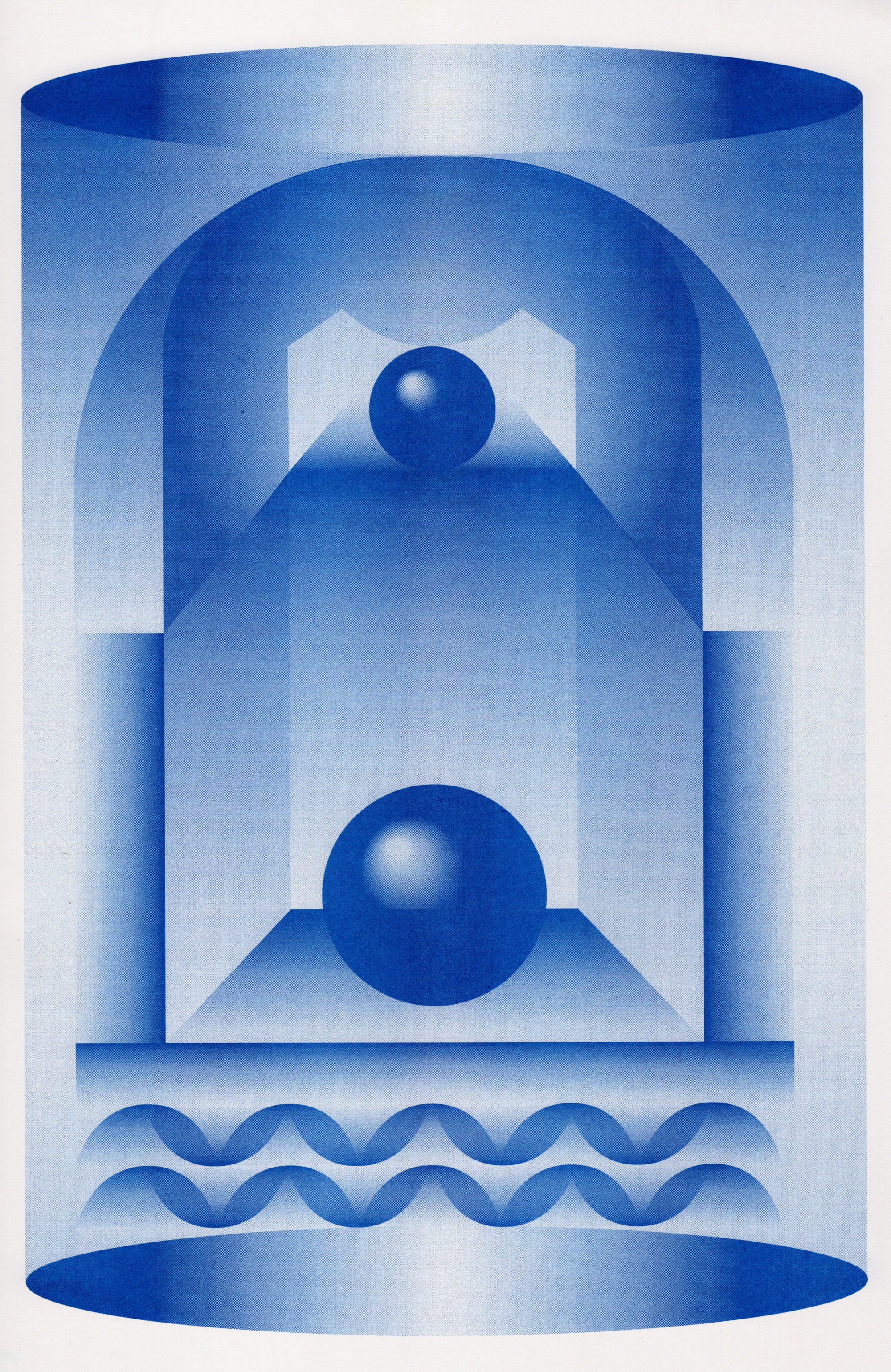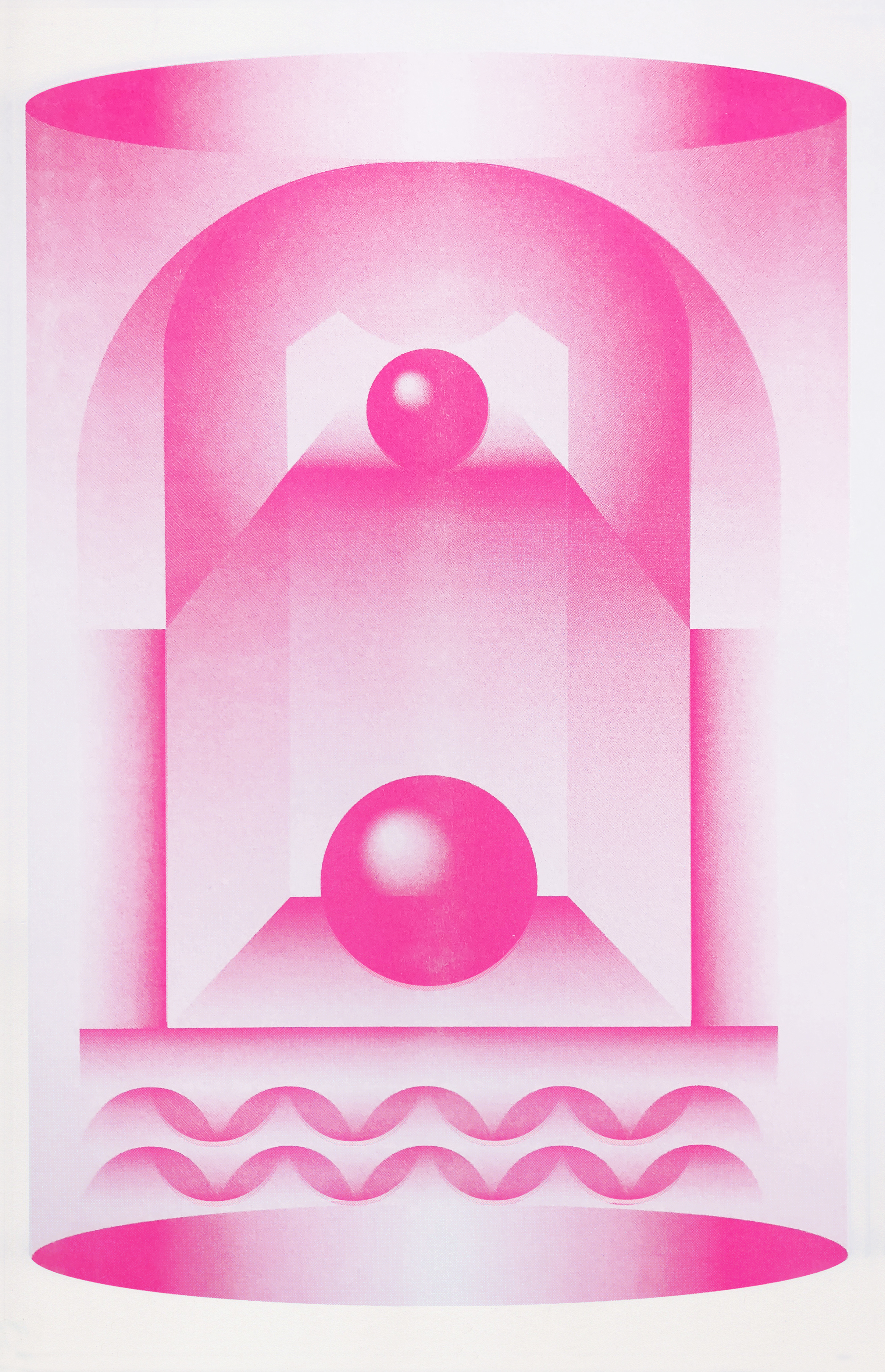 ---
Riso can print up to 11x17 inches (tabloid) and down to 3.5"x5.5 inches.
Please note that Riso
cannot print full bleed
so you would need to add a 1/4 -1/2 inch border on prints and booklets.
Large areas of block color won't print out evenly, and will also cause print marks.
Maximum Size: Tabloid (11"x17") Tabloid
Printable Paper Sizes: 3.5" x 5.5" to 12" x 17"
Printable area aprox.: 10.75" x 16.75"
We use standard U.S. paper size :
11x17 "Tabloid" and 8.5x11 "Letter"
︎︎︎Download tabloid 11x17" template here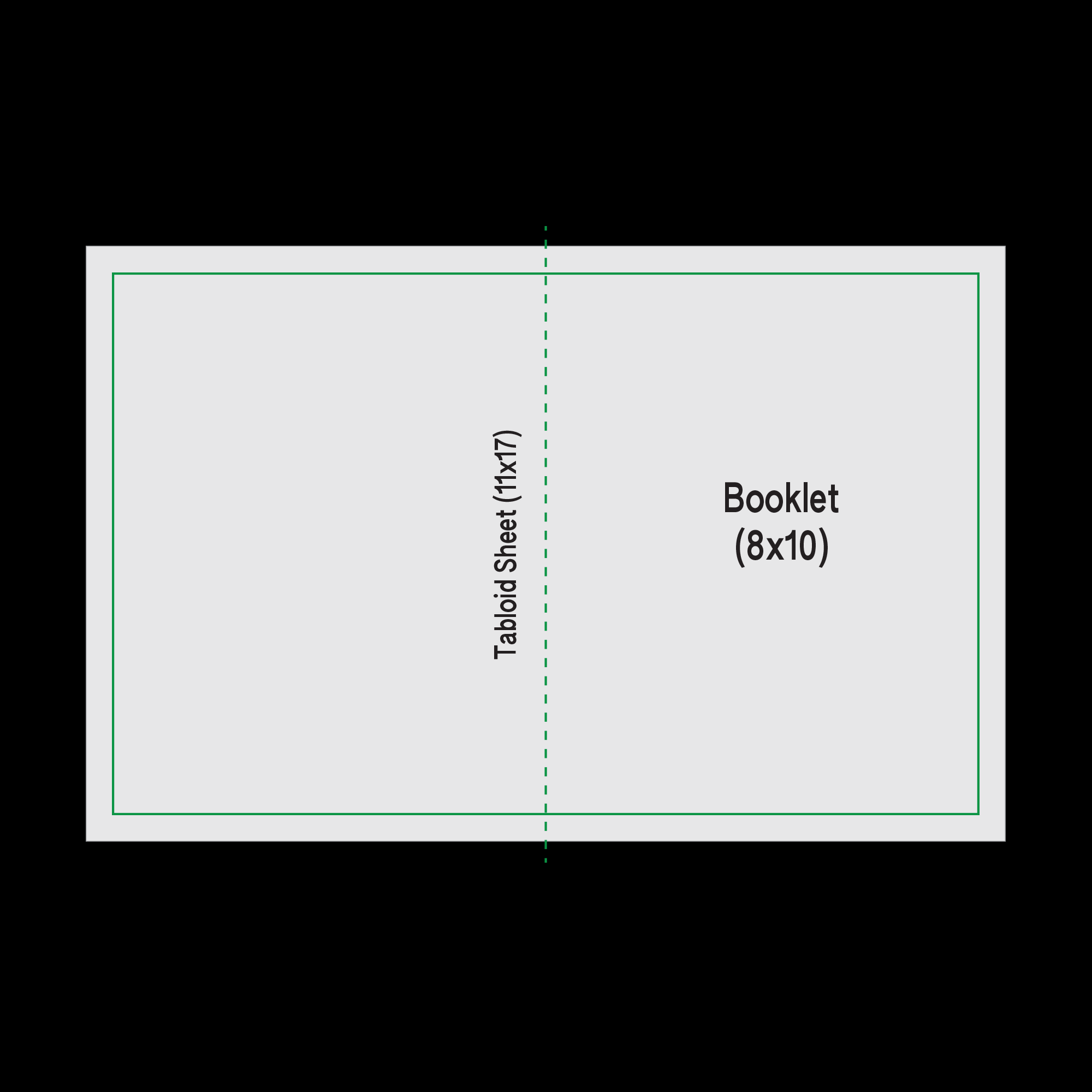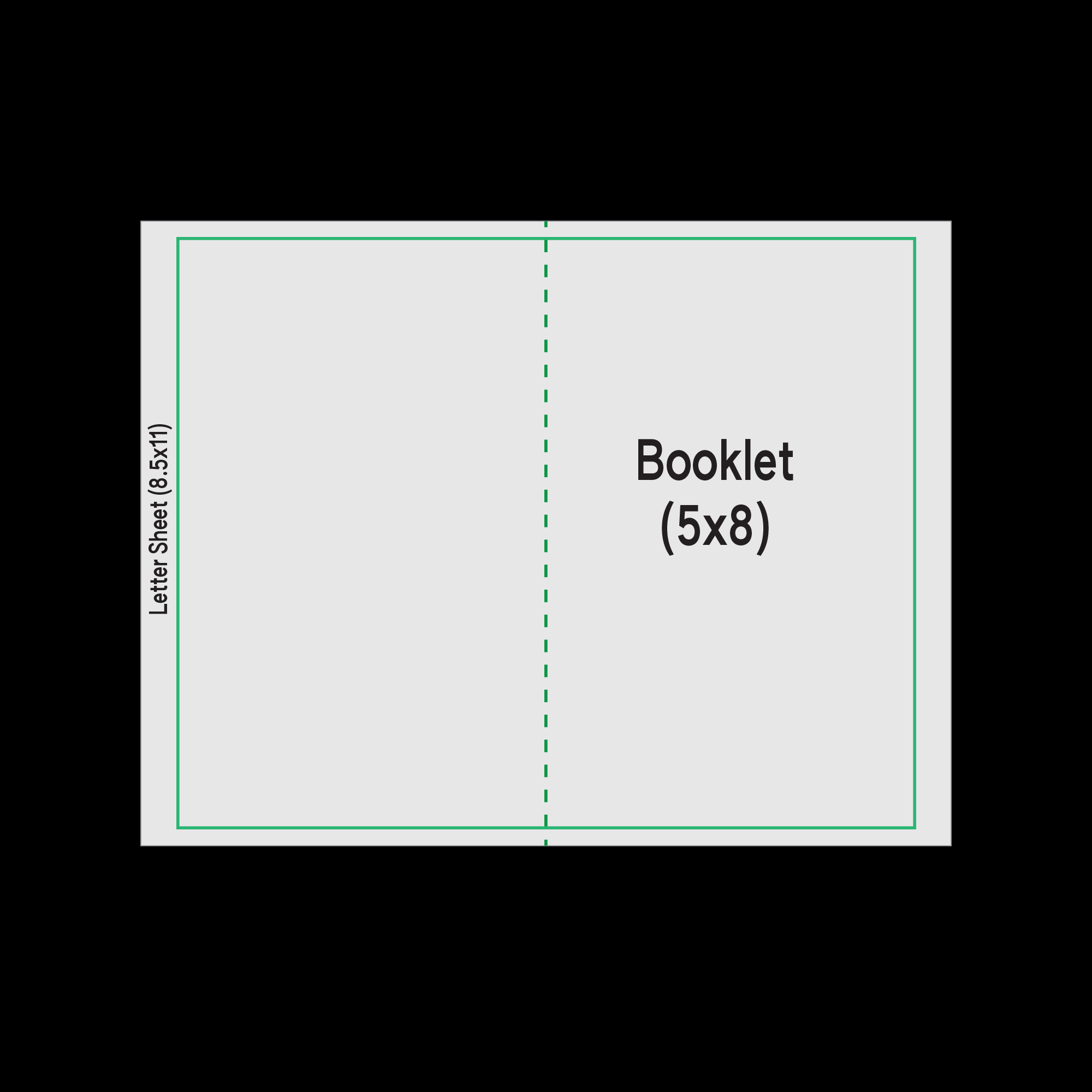 ---
File Set-Up
To prepare your artwork for printing, you need to save each color layer as a separate
grayscale
file. Keep art as vectors (outlined) when exporting. All solid shapes, type and images should be set to Registration Black (from 5% to 100% opacity).
If your project is full-bleed, include at least an 1/4 inch bleed area.
Please send us your work in
PDF or PNG
(
High-res - 300-600 DPI
), and Illustrator (
package
), PSD, Indesign (Package). Images in PDF must be JPEG, grayscale and 300dpi; no effects and no transparency.
Fonts cannot be smaller than
7pt and lines .5pt minimum.
Due to the quirks of Riso,
avoid large areas of solid color
(they should be at max 50% opacity). Be sure to send us a full color JPEG or PDF as a reference. If attempting to print large blocks for solid ink, coverage might vary slightly, and there may be differences in gradation.
---
Running a test print or a proof is difficult because masters can't be reused. For smaller scale projects, we can do a test print for an additional fee, and for larger projects like books, we can run a interior page and a cover test print if necessary for an additional fee.
---
Cover Stock: 60lb-100lb - 80lb Preferred.
Text Stock: must be between 60lb-100lb Text weight
Finish: Uncoated paper - Vellum or "Offset" finish preferred.
Riso can't print glossi or coated paper.


Riso inks work on most uncoated papers,
and do not work on any coated papers or tracing papers. If you are looking for a specialty paper stock, we recommend checking out
French Paper Co, Mohawk, Glodan.
Maximum Size: Tabloid
Printable Paper Sizes: 3.5" x 5.5" to 11" x 17"
---
Printing Imperfections
Smudging

Riso ink is made of soy oil, water and pigment, so like newspaper ink, smudging is a possibility. Also, as Riso ink can smudge or rub off, it is preferable to avoid large block areas of color for flyers and covers, in particular bright colors. We can advise on how to make a project more smudge resistant.

Ink Transfer

Heavy ink can lead to transfer between prints as the prints are stacked on top of each other as they exit the printer.

Roller Marks

Paper feeder rollers may leave marks on the page when a paper is run through the Riso multiple times and has heavy ink. This can be avoided by printing heavy inks last, and let them dry overnight. Print marks may also appear, but these can be easily rubbed off with an eraser if they are in a white area.
Registration

Just as with screen printing, with Riso each ink color is layered on separately. That means a single sheet of paper will run through the machine multiple times for projects printing more than 2 layers, and the registration of color can be irregular.