︎ POEMS, LESSONS & PLANTS
"Poems, Lessons & Plants" is a poster series based on illustrations from 2016-2018 of houseplants and short poems written about life lessons through the lens of these green roommates. Tara is happy to report that all plants included are still alive and well.

Set of 5, 2 color posters.


Format: 11x17
Designed by Gonzalo Guerrero
$50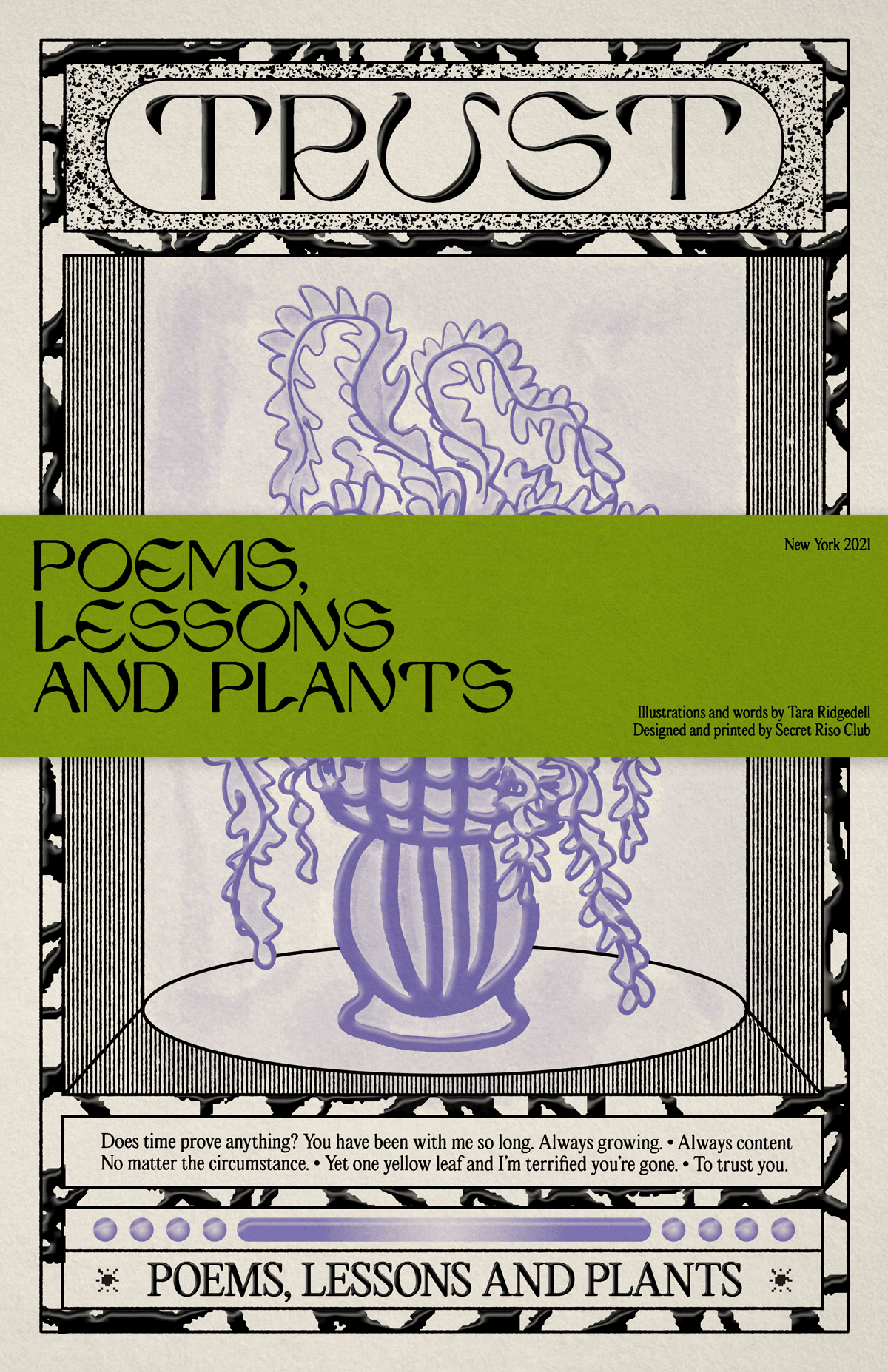 ︎ "Poems, Lessons and Plants" Playlist ︎