"CAPSULE"
By Cammie Lee & Megan Pai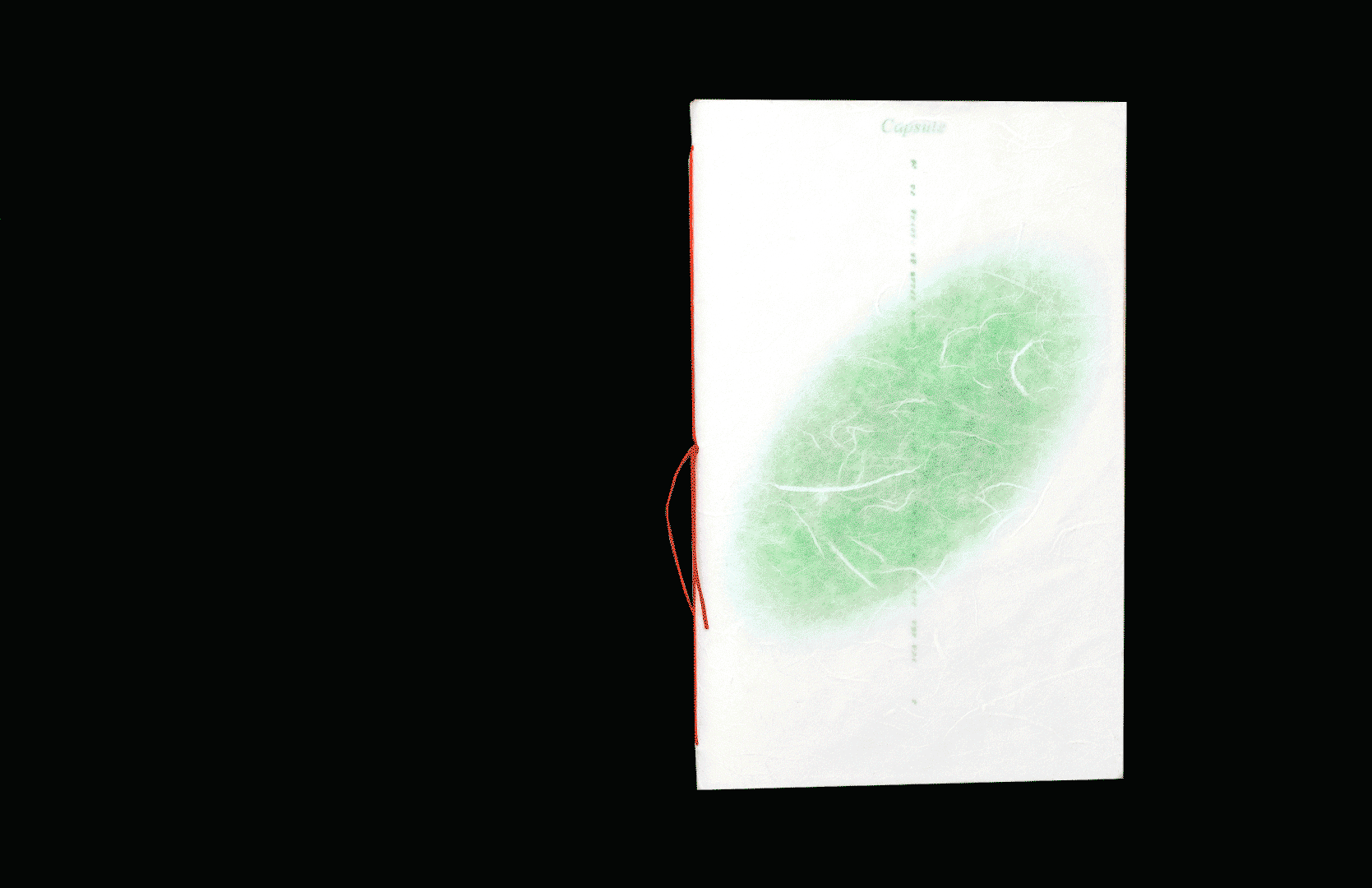 "CAPSULE" is many things: a book, a transcript, an imprint, a timestamp, an experiment in the art of gathering… but ultimately, it began and exists as a living conversation. The text is a fictional round table discussion, fabricated from excerpts drawn from nine two-on-one interviews conducted over the summer of 2021. The result is a collaborative exploration into (cyber)space/time, and a physical re-enactment of the way we connect, browse, and communicate online.


Participants include Wendi Yan, Laurel Schwulst, Lawrence Lek, Eric Li, Rindon Johnson, Leslie Liu, Ben Denzer, Jonathan Zong, and Tiger Dingsun, and all interviews were conducted by Cammie Lee and Megan Pai.



---
What did you learn about the participants through viewing their digital spaces?

We expected to fall into a different rabbit hole with each conversation, depending on the formal and conceptual priorities of the artists' respective bodies of work. We hoped to simultaneously learn about the individual's creative practice, as well as to understand their interpretation of topics ranging from interface design and internet subcultures, to broader concepts of privacy, accessibility, and representation online. We were lucky to speak with individuals who were already thinking critically about how tools are active agents in the creative process. This truly enabled us to balance the aspects of a more traditional artist interview with a discussion that was rather speculative and abstract in nature.

In addition, it was interesting to see how everyone had a different system for organizing, archiving, and accessing files and other information on their computers. Some of our participants had more structured forms of organization, with different folders corresponding to years or different projects, while others placed everything into a single folder with the files listed chronologically. Others still also used external systems outside of the build-in hardware of their devices, such as Are.na channels for archiving websites and PDFs, YouTube playlists for archiving videos, and Notion for creating lists, collections, and even journal entries.

Did you come to the conversation with any expectations?

We began with the proposal that our digital devices are both a physical environment tailored to fit one's functional and aesthetic preferences, as well as an extension of the mind. In the same way that visiting the home of a friend allows for the maturation of trust in a relationship, we wanted to "intrude" on the private, digital space of creators to establish a physical connection through technology. We framed each conversation as a digital "house tour," asking our collaborators to share a number of virtual artifacts such as a page from a notebook, a piece of trash, and a self portrait. However, in many of our conversations, we discovered that this binary of house/body could be a bit reductive. Lawrence Lek, for instance, told us that he didn't think of his computer as either an extension of his body or as a house, but rather as a studio space for his work. He also mentioned that he uses a separate computer other than his primary work computer for leisure activities, such as watching movies or television, which seems to present the desktop or laptop as a "room" that someone moves in and out of throughout the day. Through the participant's interpretation of these prompts, as well as their navigation to each object, we were able to see how our collaborators structured their technological environments as complementary to their creative practice.


"By using the screen-share function, their screens would literally overtake our own computers, dramatizing the difference between the computer as an object and as a conceptual space that reflects the habits and preferences of the person using it."
Was doing the project via Zoom vital to the conversation? How would it have been different in person?

The project owes its existence to the world's collective move online as a result of the pandemic. Our ability to think critically about technology hinges on this shared experience of acclimating to digital workflows and means of communication. Hosting the conversations over Zoom also made it possible for us to speak to a much wider range of artists and creators who we would not have been able to talk to otherwise, due to the vast spatial and temporal distances separating us. In addition, Zoom was much more suitable for coordinating a fluid shift between the desktop and the interview. In a way, it made the experience of digital space feel much more physical, as though we were literally stepping inside the computers of our participants. By using the screen-share function, their screens would literally overtake our own computers, dramatizing the difference between the computer as an object and as a conceptual space that reflects the habits and preferences of the person using it. We learned through both the content of the PDFs, screenshots, and websites shared with us, but also through the process of (screen)sharing itself.
How did you balance both ideating and participating in the project?

While we entered the early conversations with a particular set of questions, our thoughts naturally evolved as we gathered more perspectives. It was wholly rewarding to understand that in the end, the two of us formed the common thread of the narrative. We had successfully carried the unique contemplations of our collaborators from one conversation to the next, which ultimately allowed for the piecing together of dialogue that was otherwise fragmented across space and time.
Get A Copy Here ︎
ACTS OF REBELLION
ART WORKSHOP
IN COLLABORATION WITH DR. ME & SOUNDCLOUD
"Nothing is a mistake. There's no Win and no Fail.
There's only Make."
As fans of Ela Minus' music, we were so excited when she reached out to collaborate on a creative art workshop with herself and the visual designer of her Acts of Rebellion album, Ryan of
DR.ME studio
. Ela chose the quote
"Nothing is a mistake. There's no Win and no Fail. There's only Make."
by Sister Corita Kent and John Cage as inspiration for the workshop and we went from there! It was important to all of us that folks coming to workshop get to fully participate in the process of creation from start to finish.
On the day of the workshop, we moved all our equipment to the gallery space in Williamsburg where the event was held. *Shout out to Transdimensional Movers for transporting our 500lb riso safely!* Soundcloud and Yours Truly Creative did a great job of transforming the gallery into an art-making studio.
Once participants came, they got to work cutting out and gluing images, textures and text that Ela and Ryan put together to create their own unique poster. We loved seeing people really slowing down & getting into the creative process, talking with friends over paper scraps and scissors and singing along to the music.

After making their poster, they brought it over to Gonzalo and Xena to scan on the risograph and print their posters! Participants got a few copies to take home and additional copies were brought to the zine making table. At this table, people grabbed a few different posters and stapled them together to create a zine. The different combinations of text and images made some great "happy accidents".



In addition to making riso posters and zines, participants were also able to screen-print! Some folks brought their own t-shirts and bags to print, while others printed on black totes and tees. Tara guided them through printing themselves and they could choose from a couple of different designs. The combinations and placements that people chose were all unique and exciting - no two items were the same! People could also screen-print their own posters with Chey.

Overall it was a really great experience to foster a creative space for people to come and make. We really enjoyed ideating, collaborating, and facilitating this and look forward to doing more in the future.

Thanks Ela!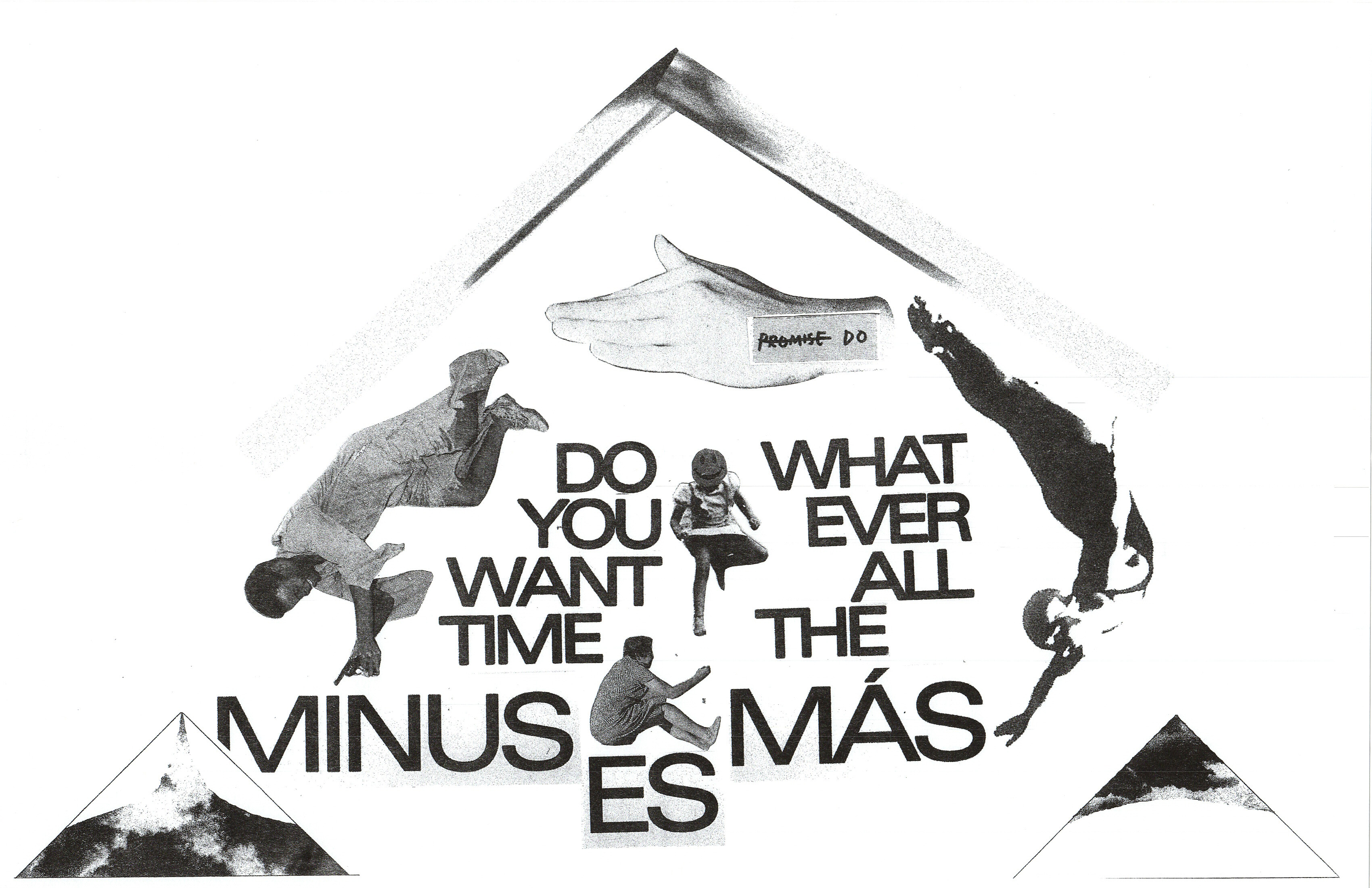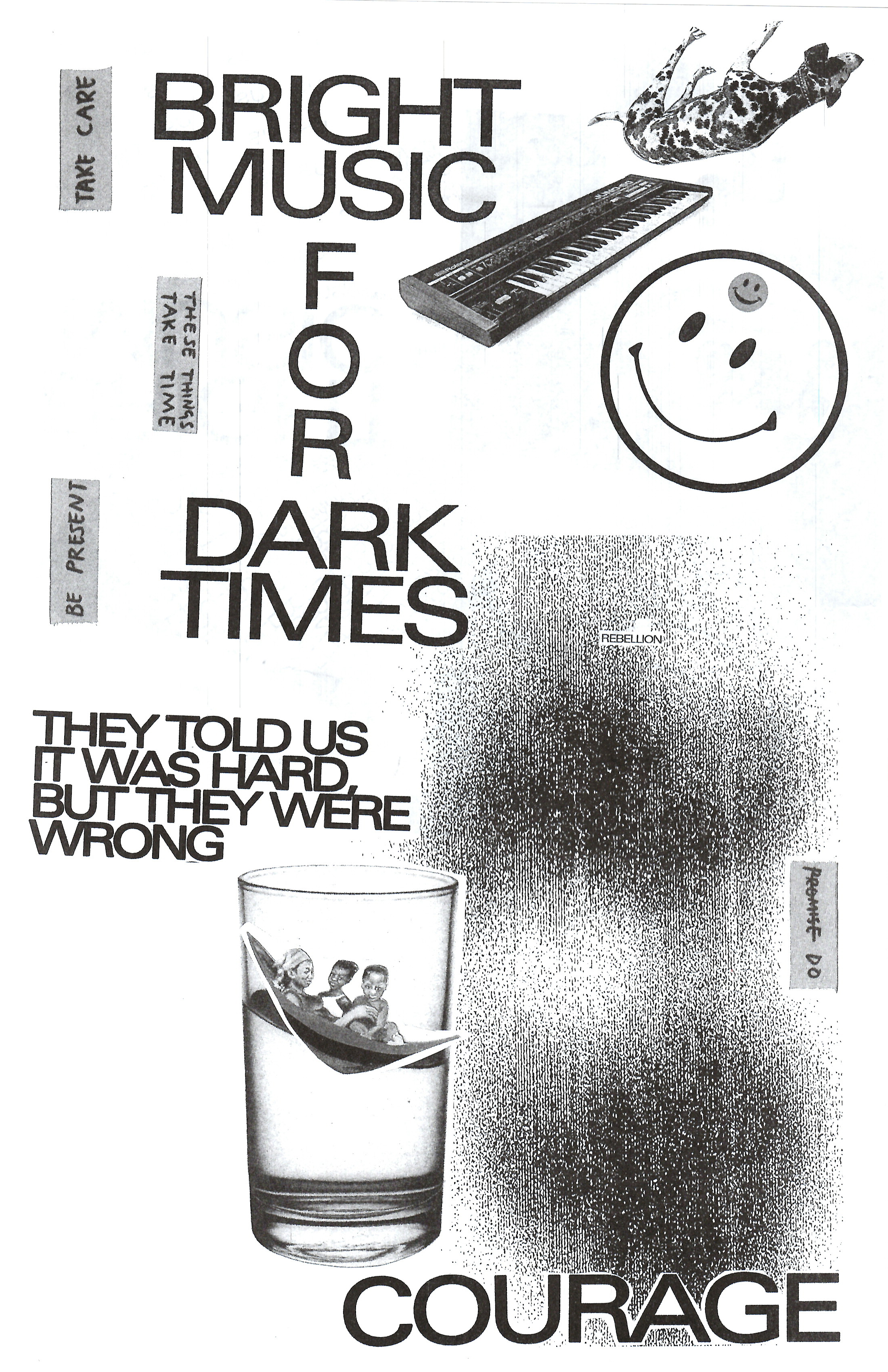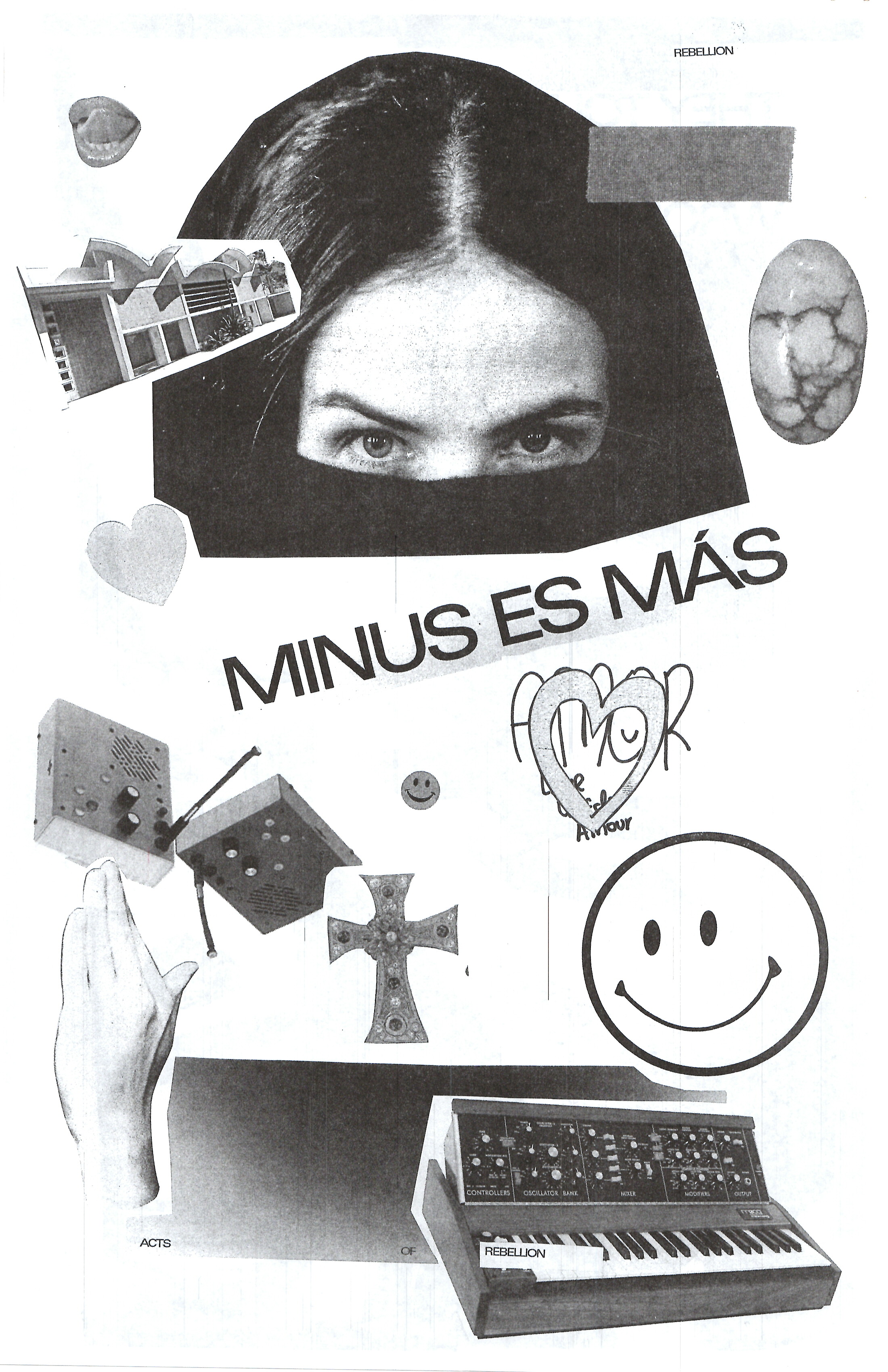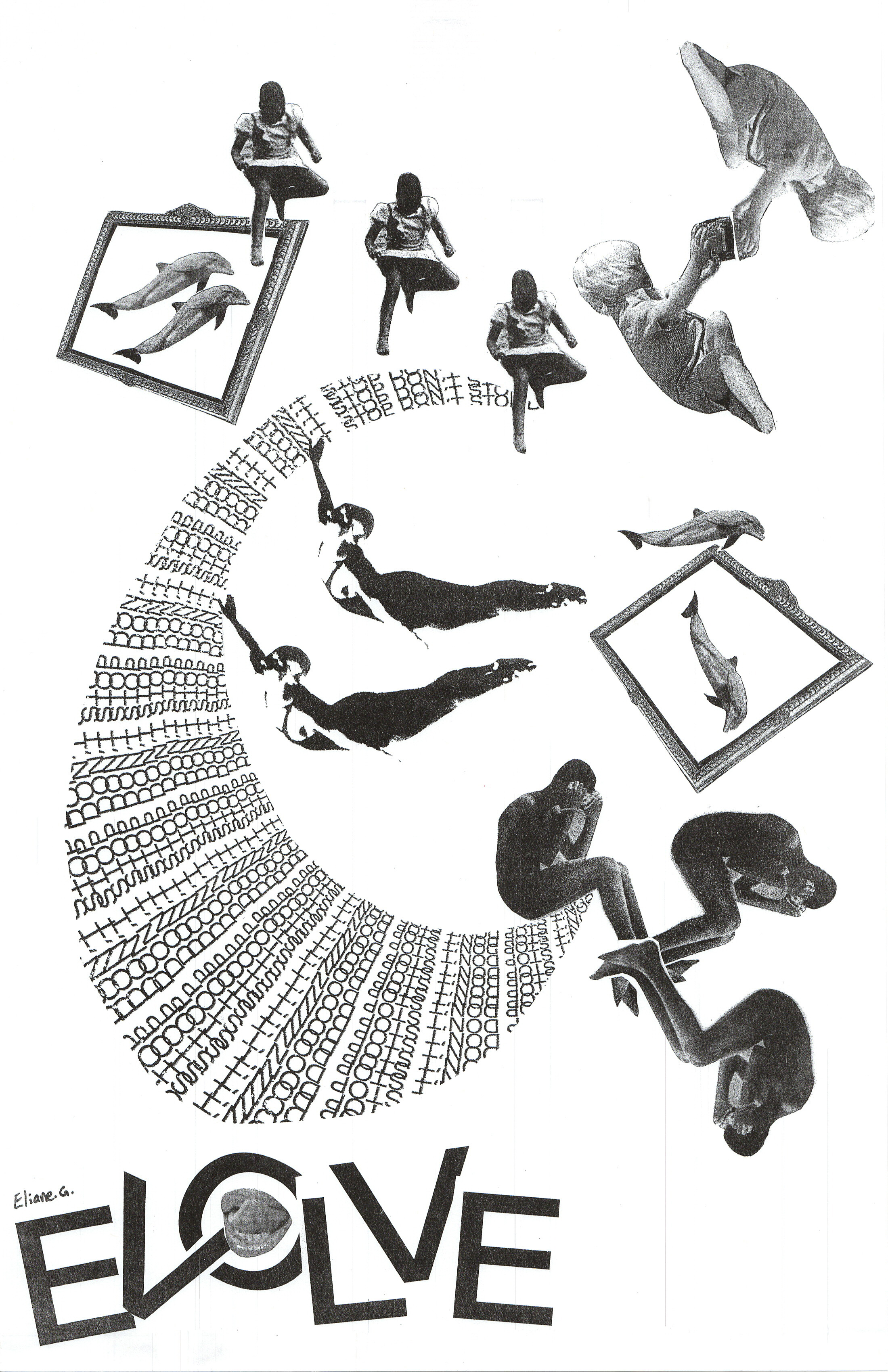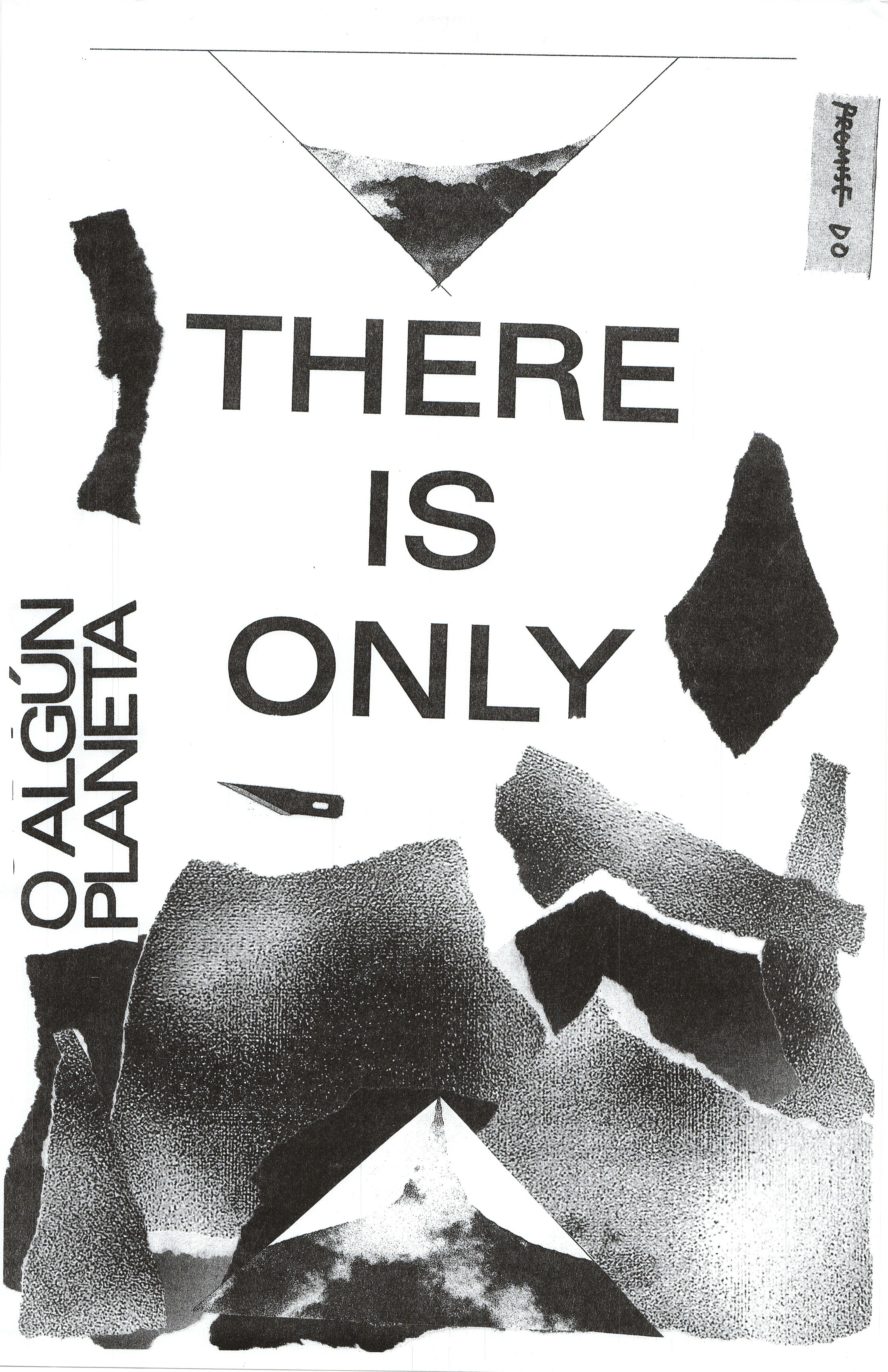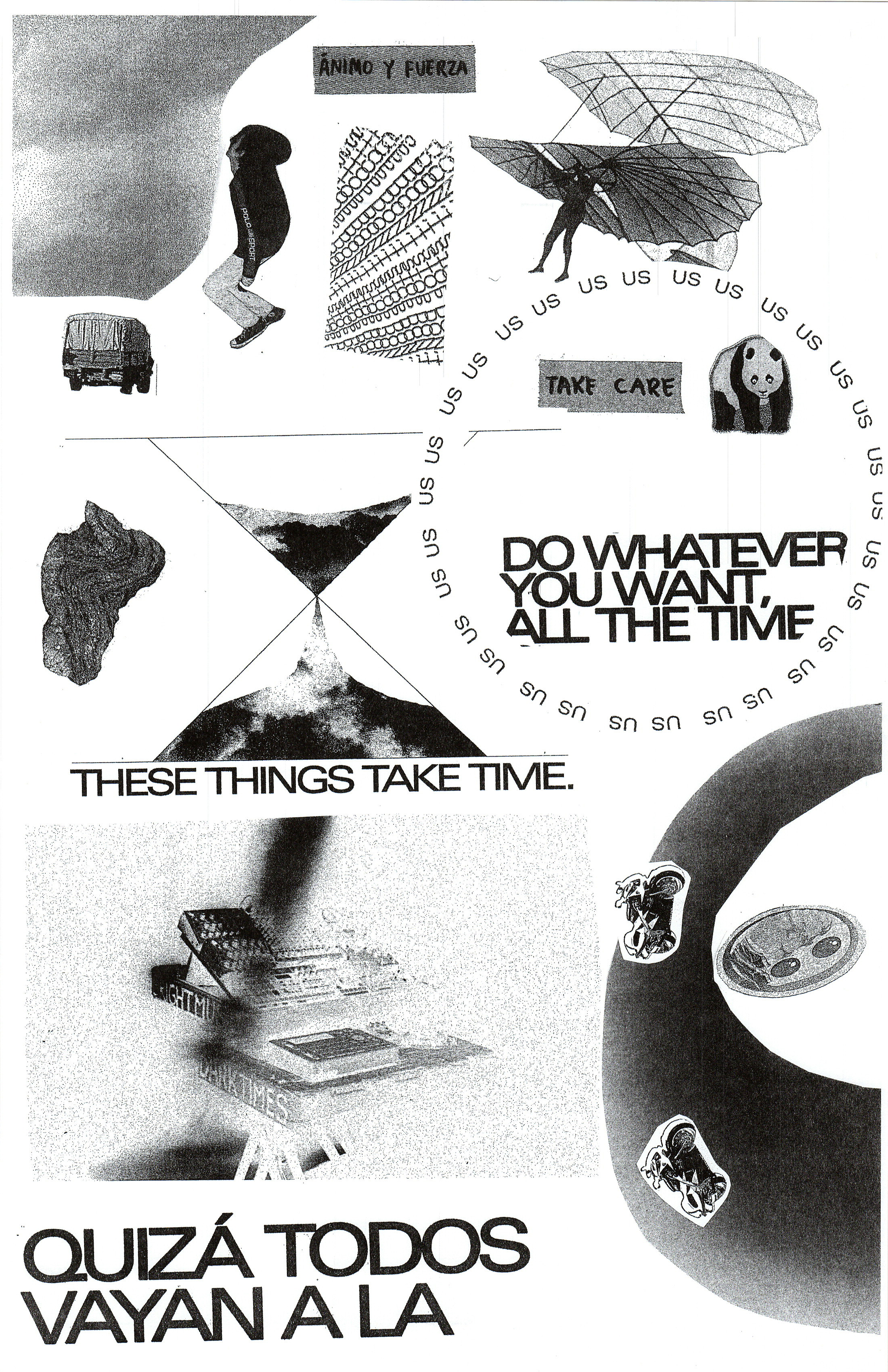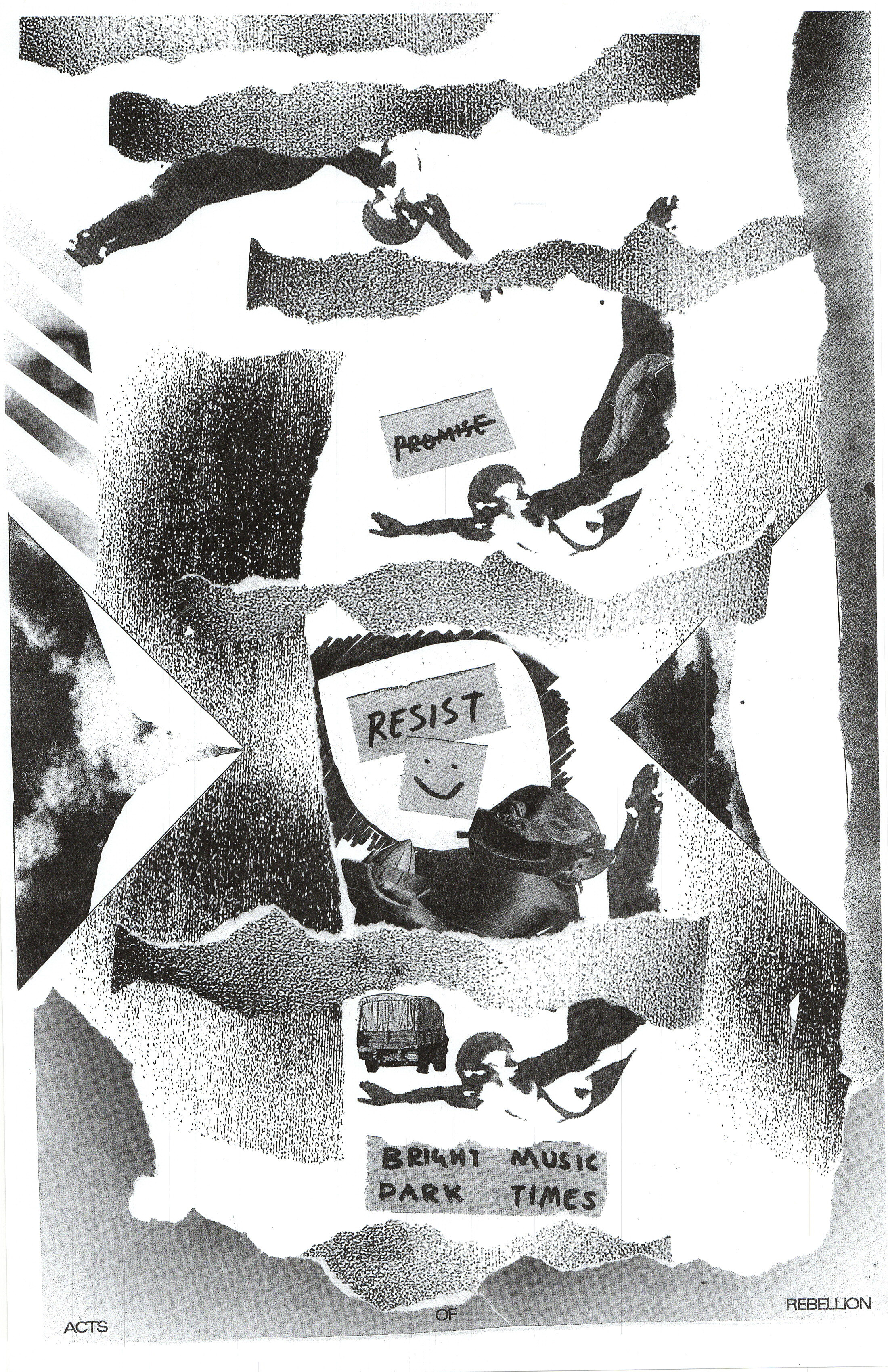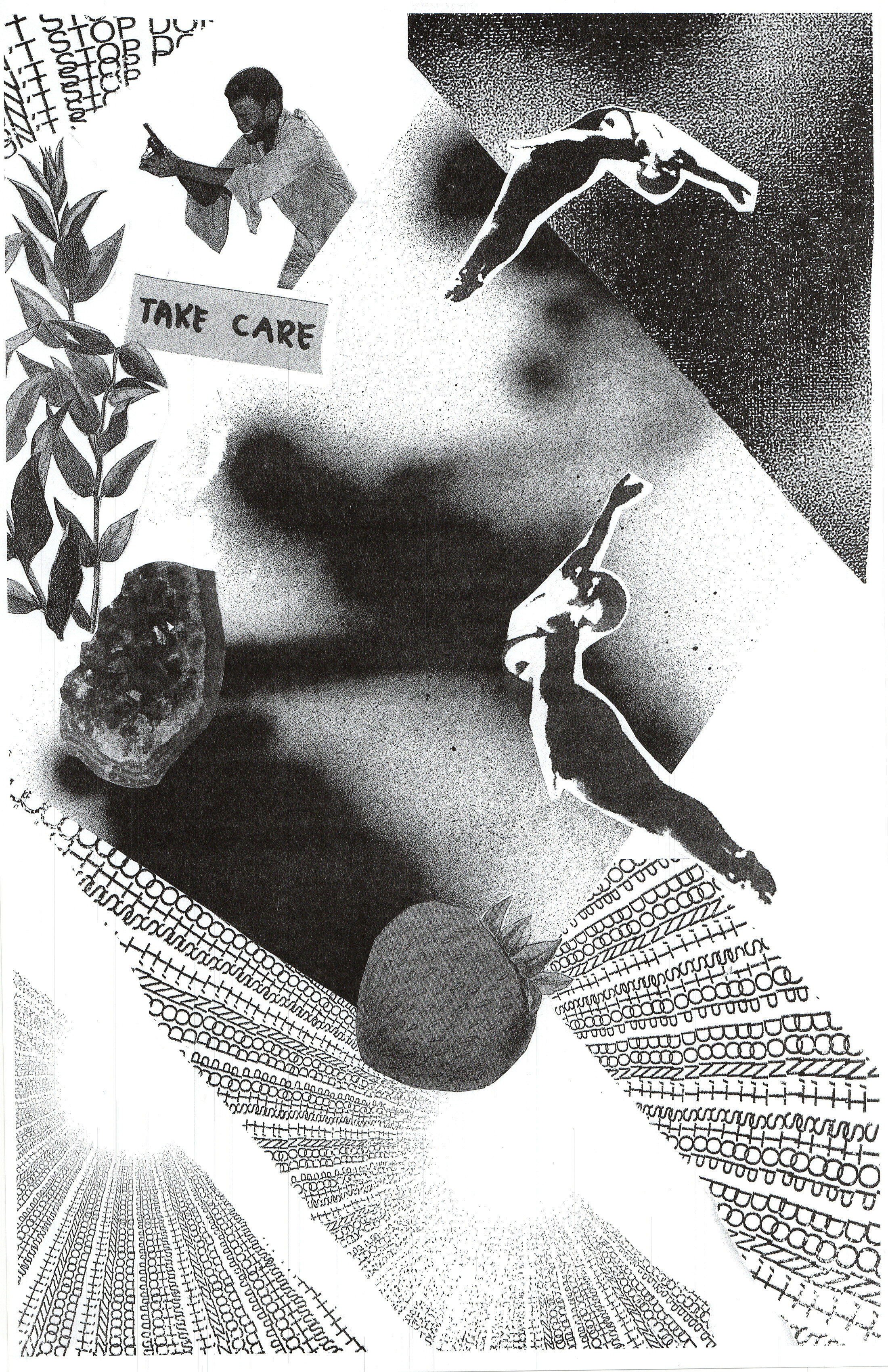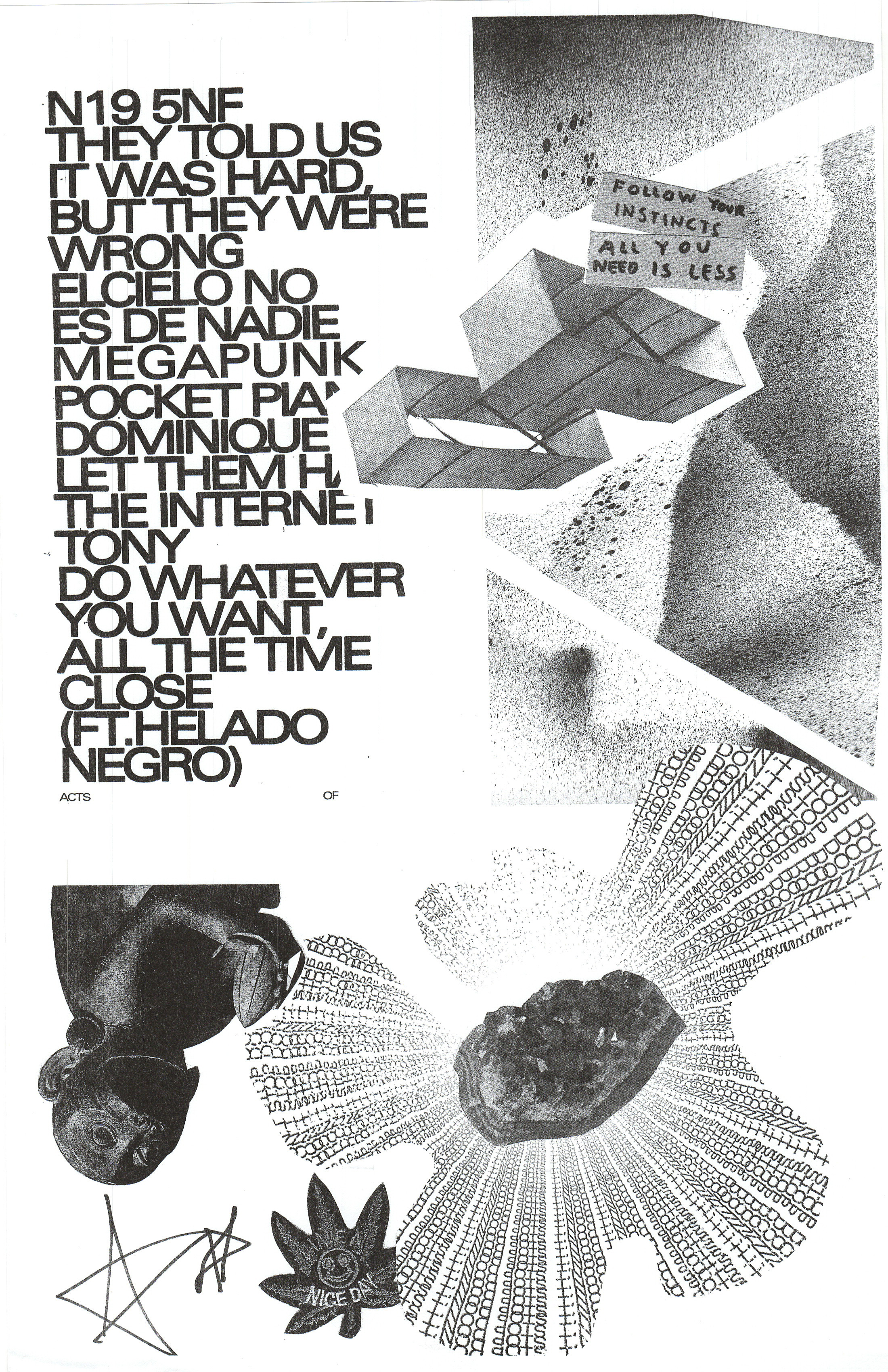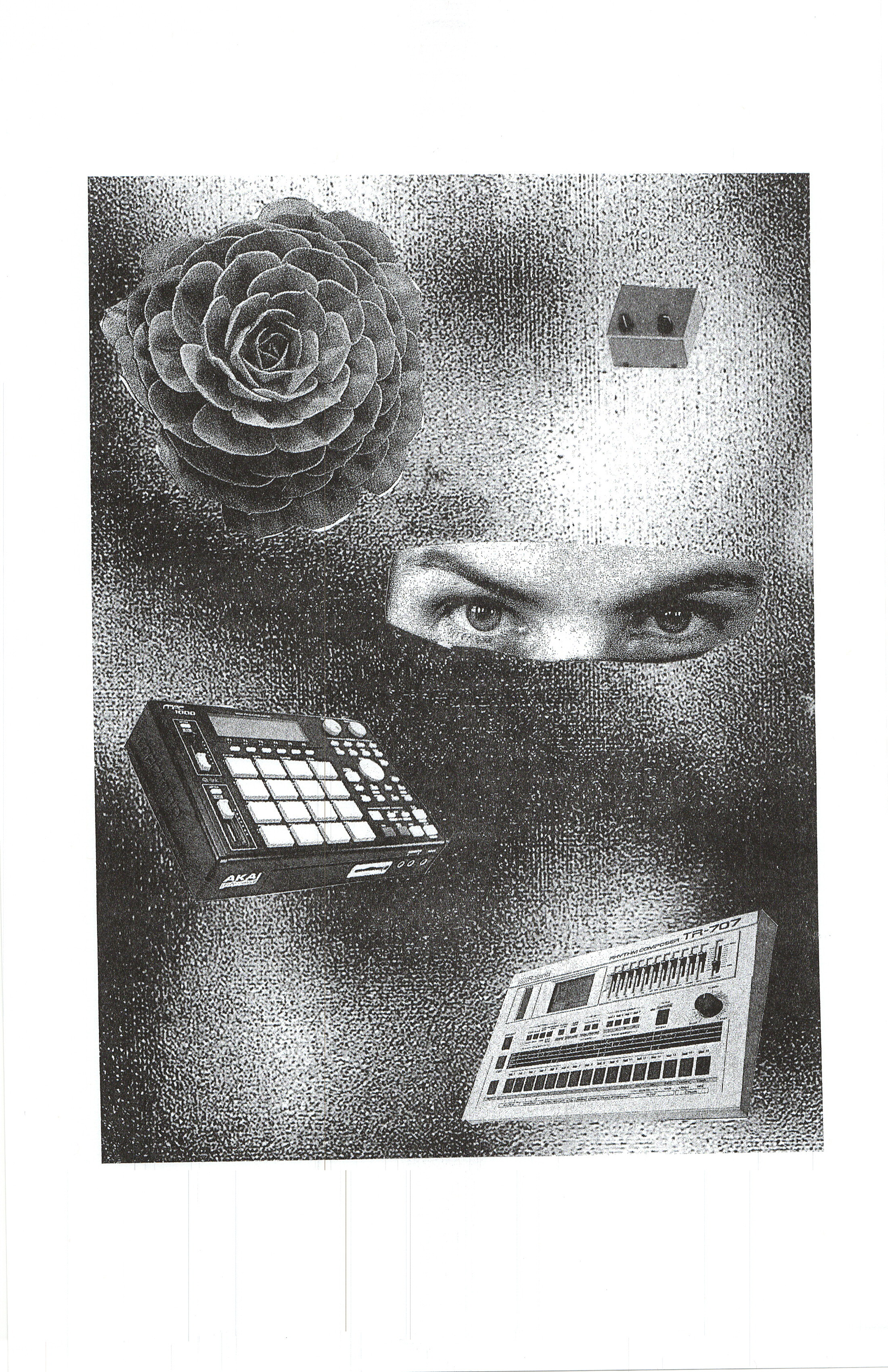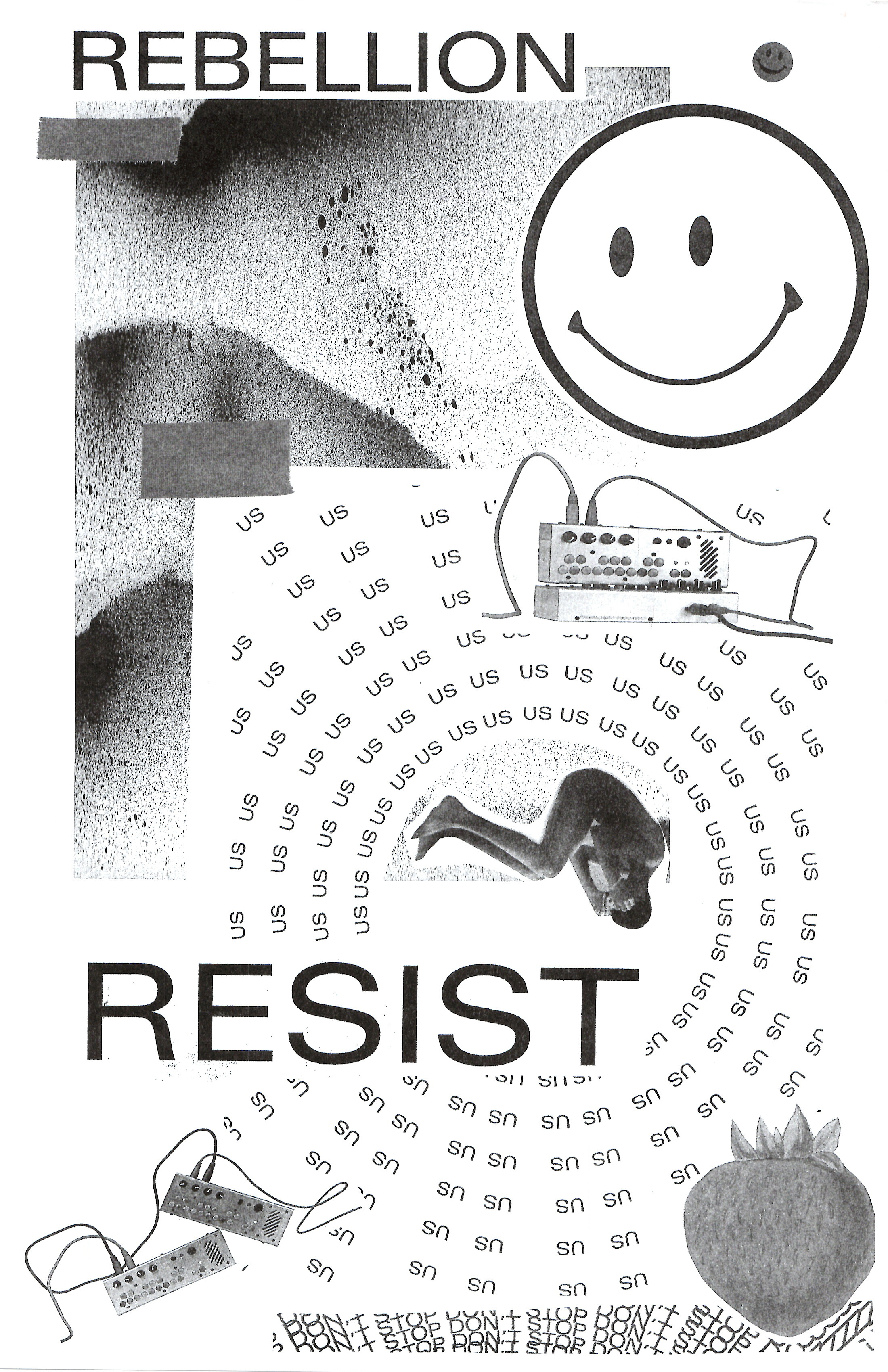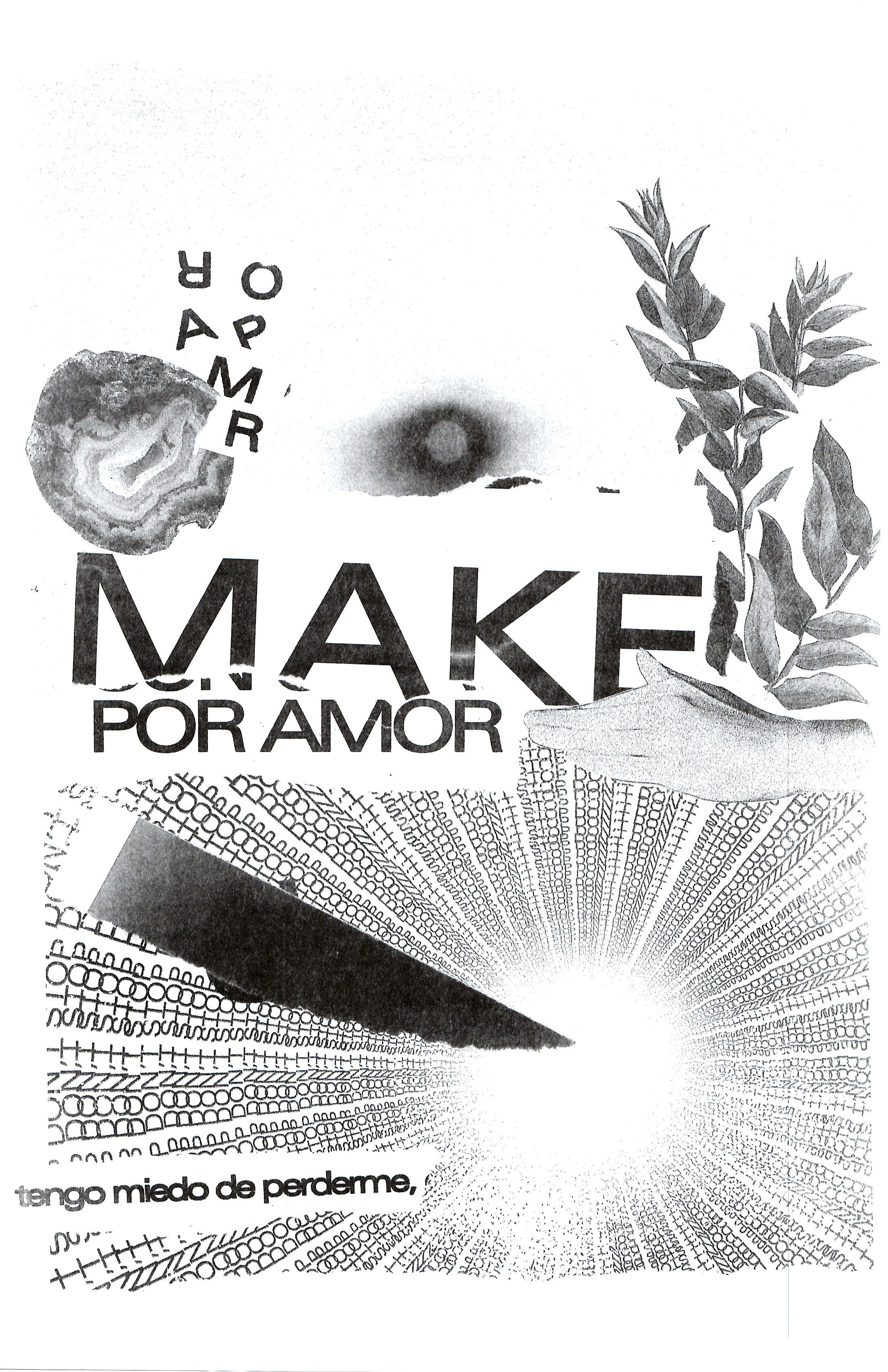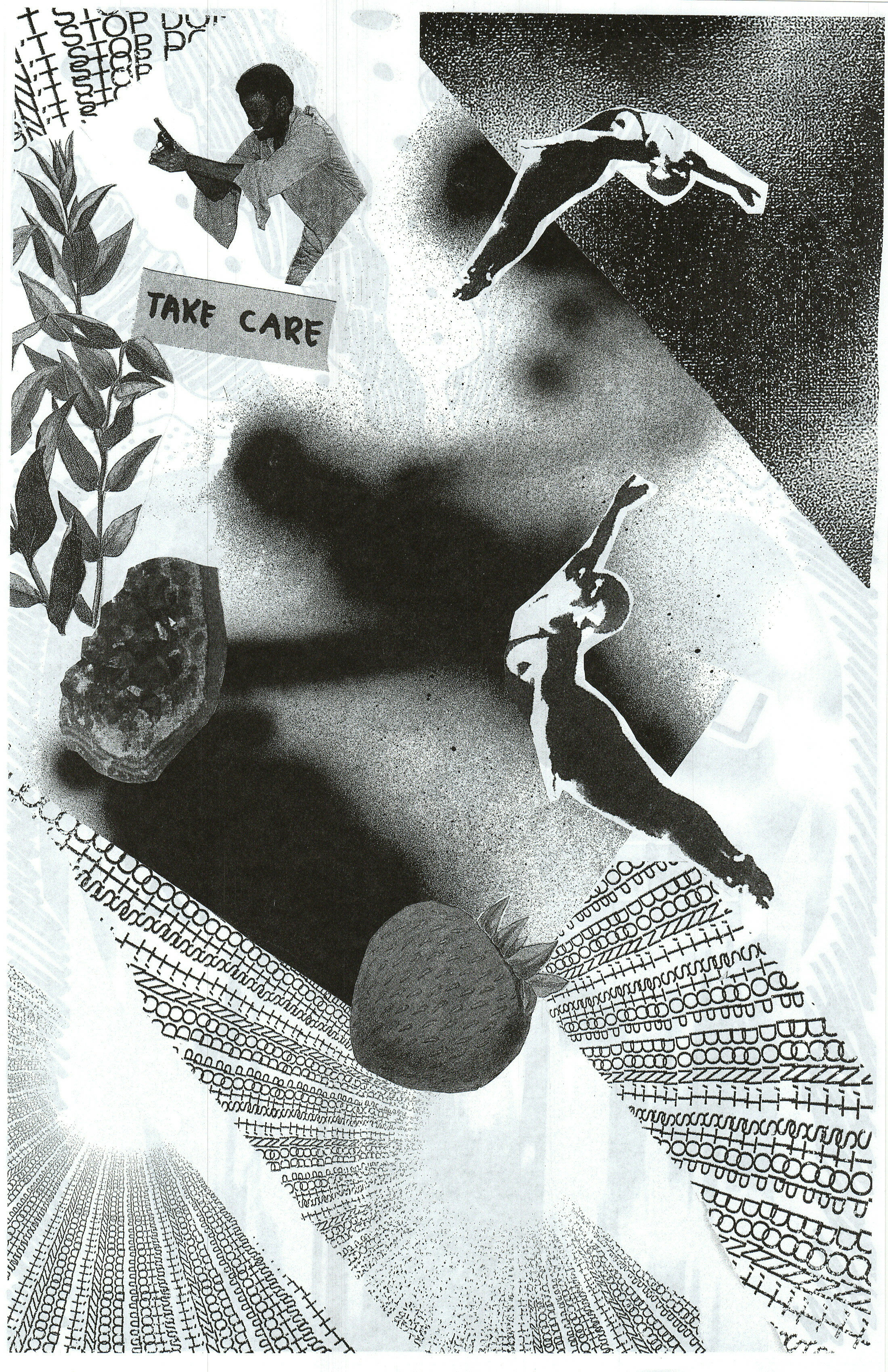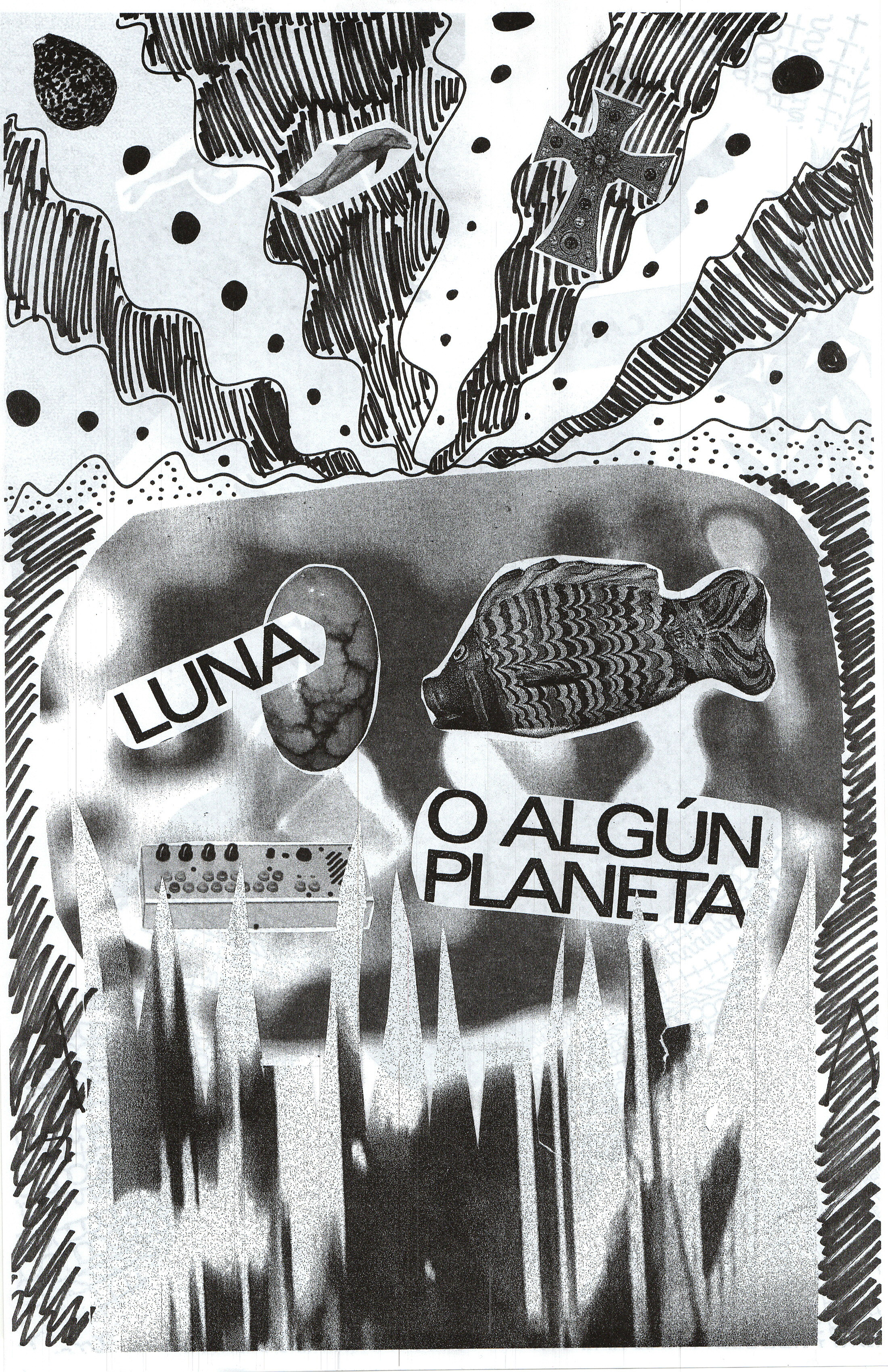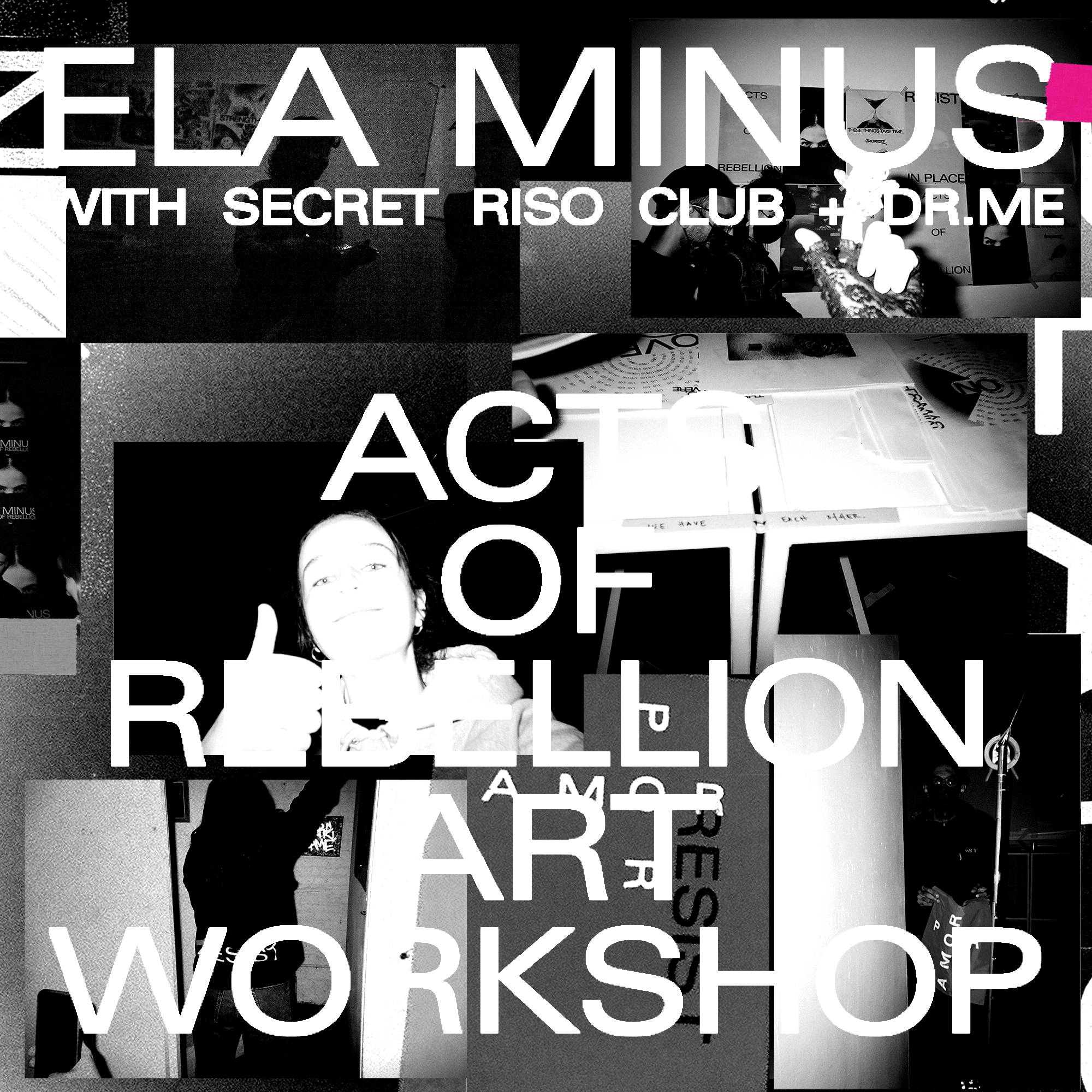 IS ART UNDER CAPITALISM FUTILE?
(No, But Here's Why It Feels That Way)
By Fareeha Khan





Fareeha Khan is a comedian and artist based in New York City. Her stand up has been featured on an episode of Comedy Central's "Tight Five" presented by Ilana Glazer and she's toured with Man Repeller. Her writing and acting credits include MTV, Reductress, Jimmy Kimmel Live!, Comedy Central, and Adult Swim, as well as several indie short films. Her short film she created, wrote, and starred in, Break Up, Baby, was a NoBudge 2021 pick and Vulture said she has "an enchanting onscreen presence" in it, which was pretty cool. She self-publishes zines, essays, and comics exploring the search for meaning in the trappings of capitalism, which you can find on her website: http://fareeha-khan.com




The starving artist" is less of a cute stereotype and more of an economic reality created by systemic inequality, unnecessary yet true.

Making art in a modern capitalist system is painful as all hell.
Every second of it is fighting off the notion of futility. I find making otherworldly drawings and telling fun jokes to be a fulfilling way to spend my time and escape the meaninglessness imbued onto existence within the system, but the economy barely rewards such an endeavor with money (unless you get famous, which, like, seems to ruin your life). Yet we need money to survive. Ah, so here we are, dear readers: the center of our predicament. The paradox of wanting to pursue art while existing within capitalism. Making art is hard. There is the entrapment of heavy procrastination initiated by self-doubt. (Refer to the book The War of Art for more, but you know, it's in the title.)
There is my dad telling me in 1997 that if I wanted to be an artist when I grow up, I'd end up homeless. There is the reality that he was correct and now he helps me with money to live in the city to pursue art. There is the relentless ever-present hold of late-stage-American-capitalism, in which we are so reliant on the free market that the only way to stay alive is to either spend the majority of your life in labor or to get born into generational wealth, the latter of which is out of our control. The other option is homelessness, like my dad said. There are no other options. Most of my artist friends are broke and struggling. "The starving artist" is less of a cute stereotype and more of an economic reality created by systemic inequality, unnecessary yet true. At least in Canada you get guaranteed healthcare and a livable minimum wage, but I'm writing from the crumbling American empire so just know that going into this.
---
How does your work and experience as a comedian relate to and include the themes in your zine?

As a comedian, it can feel very free-spirited because there are no rules besides whatever it is that you want to do when you get on stage and I feel the same way about zine making. I've found that as a comedian, what I usually write jokes about is what I'm obsessing about in my own mind at that very moment, and I applied that same process to this zine. Which is pretty much: the foils of capitalism and wondering why we are trapped here :)



Can you speak more about how using your voice in comedy relates to writing and illustrating? Do you see them as different skill sets?

I think they all come from the same place, which is that mysterious movement of creativity that strikes all of us at various times out of our control, so you just gotta strike when it hits. I see them all coming from the same desire within me to express myself and create something – the impulsive human desire to make something of myself – but just finding different outlets of expression. I do have my mars in Gemini so maybe that's why I have like a bunch of ways I want to talk and can't decide on just one.
Could you describe your experience with printing? Why did you decide to print this physically? How was the experience? Do you want to print more things in the future?

This is my first time ever printing my work. I've always wanted to print on risograph because it looks so beautiful! I think with this project, I really wanted to create a physical tangible record of my work and a capsule of a certain time because often comedy can feel ephemeral. We do it on stage and then once the show is over, that was it until the next show. Sure there's video and personal experience, but all of it is intangible. I was craving holding something in my hands and saying I made this.

I definitely want to print more of my artwork and new zines in the future! This has been a really satisfying experience overall in a way that feels hard to find in an all digital world. I hope more people find that satisfaction in this crazy life!


Photos by Fareeha Khan - ︎ website: http://fareeha-khan.com





"Give Us Our Flowers: A Global Archive
of Queer POC Rebels."


In an effort to expand the narrative around Pride and push back on well-trod stereotypes, a range of
LGBTQ2IA+ voices at BUCK partnered to create "Give Us Our Flowers: A Global Archive of Queer POC Rebels."




With a focus on highlighting revolutionary, but often-forgotten, Queer POC, "Give Us Our Flowers" explores their struggles while celebrating the strength they summoned to fight for their rights.
Envisioned and designed by LGBTQ2IA+ voices at BUCK, each of our 26 spotlights features a custom illustration and biography. 100% of proceeds are given to
The Stonewal Protests
,
The Triangle Project
, and
The Black Trans Art & Joy Fund
.
We were excited to partner with BUCK to print this project! Each page was 4 colors and the range of tones and texture riso brought to the project made it feel extra special.
Flower Focus
"Give us our flowers while we are living" is an expression centering the importance to fully love and support Black Trans folk always, not just during times of tragedy, not just in death. Often heard at the Black Trans led Stonewall Protests that continue to this day, it's a reminder that the push for LGBTQ2IA+ liberation must continue. In this zine, we honour both our predecessors and our contemporaries.
Blurred at its borders, our flower represents the haze around our histories and the need to sharpen the focus on the real stories at the center of it all.
Stonewall Protests IG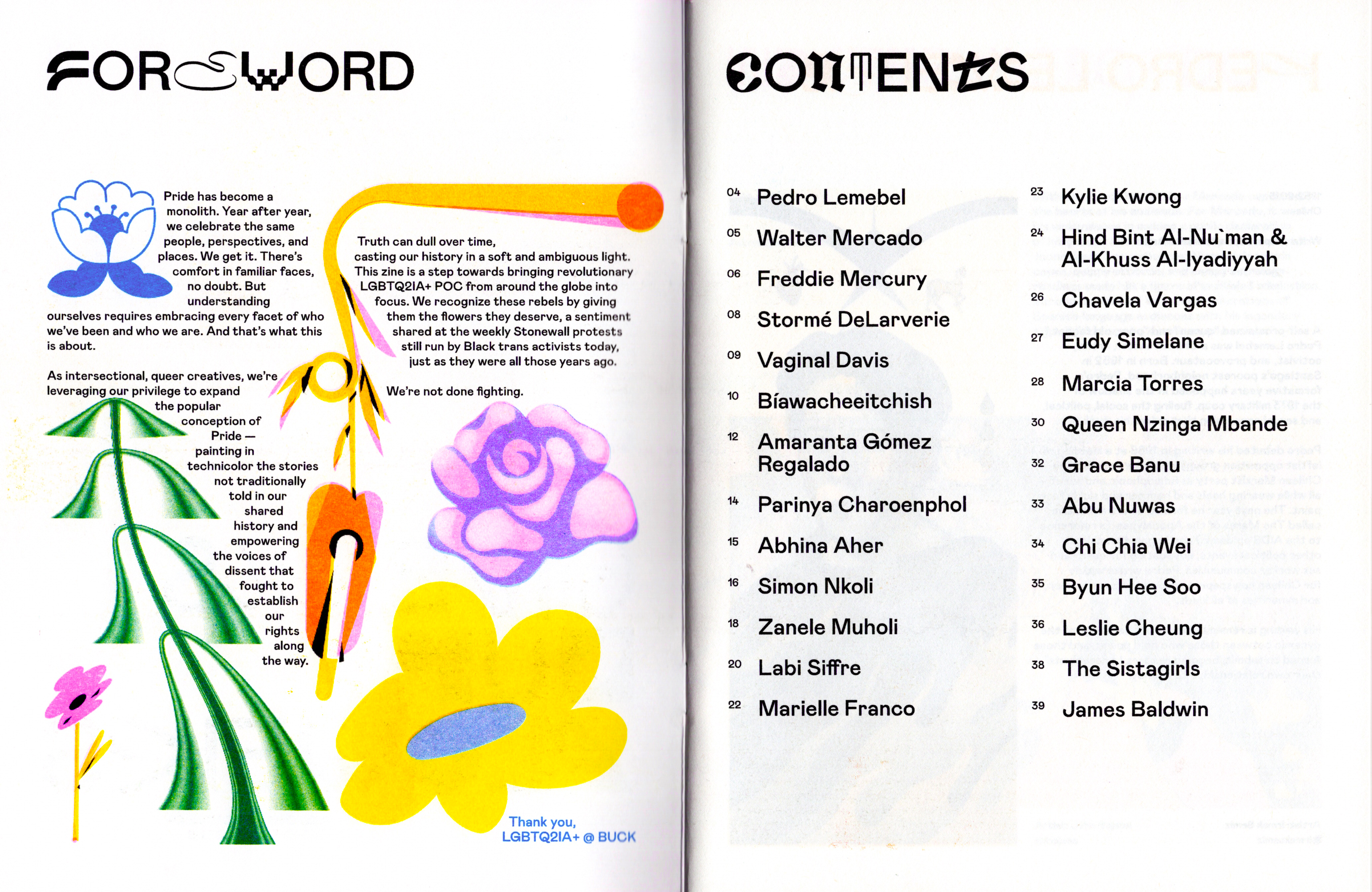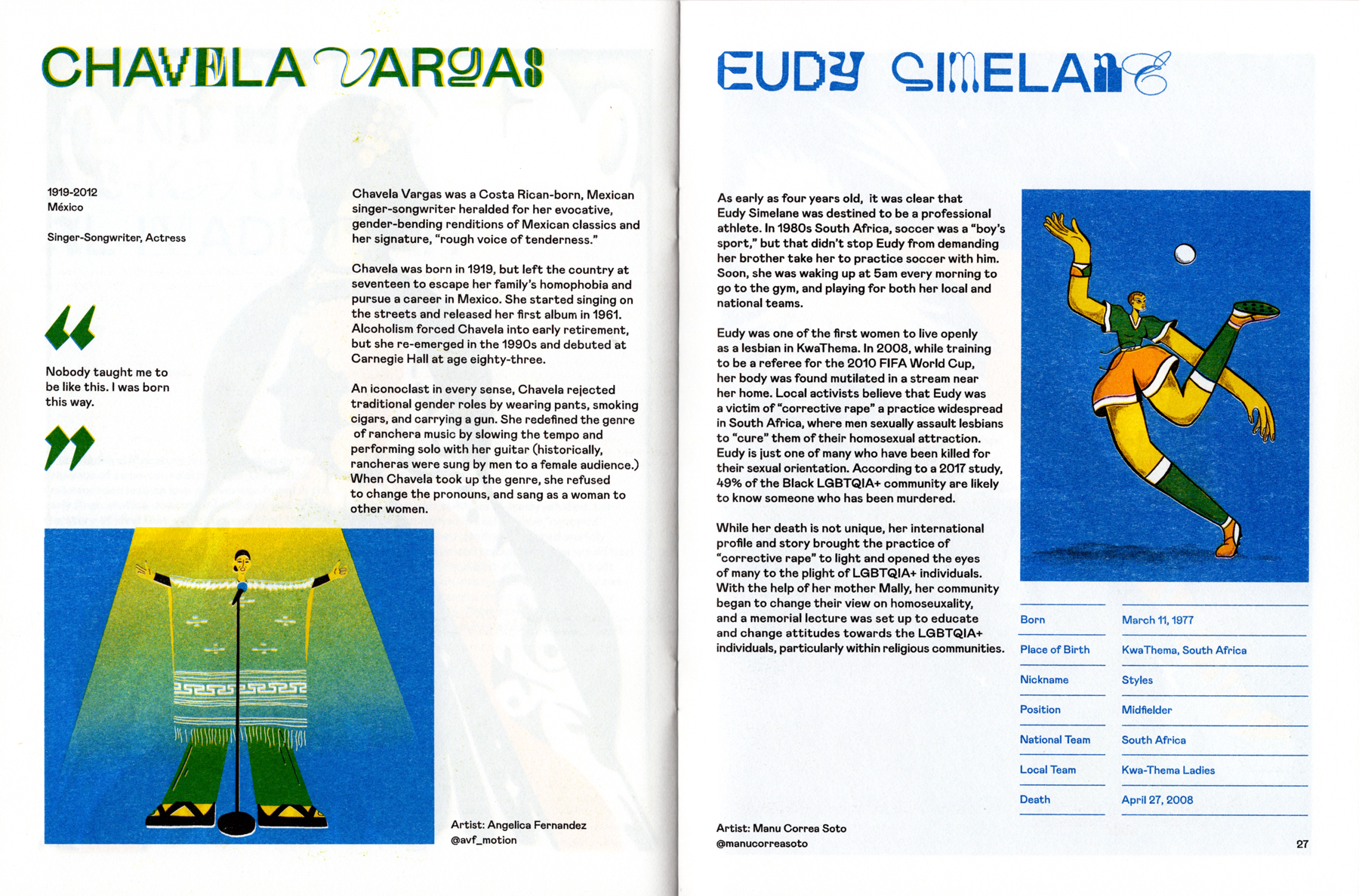 Check out the appendix here ︎ with more resources





Icon: Pine Leaf Woman Chief

"She was a Chief of the Crows and a warrior who brought an extended period of peace between her people and neighboring tribes. She identified as Two-Spirit, but chose to wear feminine clothing — this detail made me think she really knew who she was and didn't give a eff what other people thought. More evidence for this is in the fact that she took four wives.



I'm inspired by the storytelling found in a lot of Native American paintings, as well as the decorative patterns used in day-to-day objects like woven baskets and clothing. I tried to marry those two ideas in this illustration while playing with my own favorite tools.

In the end I just wanted to depict Pine Leaf Woman Chief as a BAMF, larger than life, confidently leading her multiple wives on horseback through a pine forest. I wondered if making the pine trees yellow in my illustration did some injustice to her jab at her wannabe male suitor, but the color was too pretty to resist."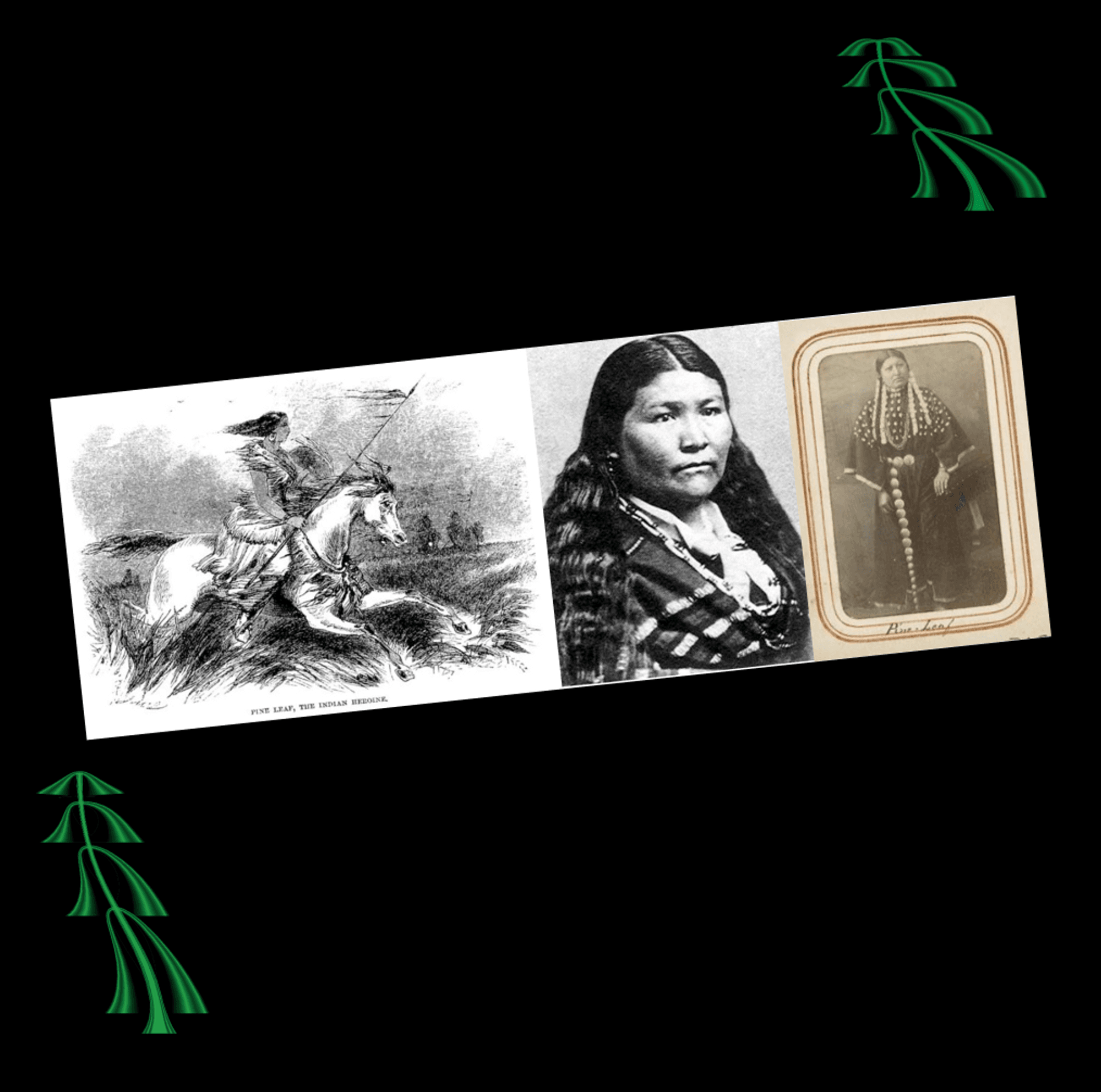 Icon: Simon Nkoli

"Leslie was particularly iconic for his versatility both on stage and in cinema, and was considered ahead of his time, especially in Asia, which was (and is) very conservative. He once said, "The highest achievement for a performer is to embody both genders at the same time.
For art itself is genderless," so I wanted to portray him as an ethereal embodiment of his many iconic performances and looks, instead of sidelining him into just one. All those facets are refractions of his identity, one that goes beyond a singular understanding of gender."


Source:︎ Buck.co



︎SECRET SUMMER SUNDAYS︎SECRET SUMMER SUNDAYS
Is a series of in-person outdoor events in Bushwick. We invite artist and press friends to share & sell what are they are working on.
There'll also be dj friends spinning sets & performances. Come hang with us on a summer Sunday.